Billingham, Margaret Evelyn (1930–2009)
Living reference work entry
Latest version View entry history
DOI:
https://doi.org/
10.1007/978-3-319-28845-1_4079-2
Keywords
Acute Rejection 
Endomyocardial Biopsy 
Acute Cellular Rejection 
Grade Scheme 
Orthotopic Heart Transplant 
These keywords were added by machine and not by the authors. This process is experimental and the keywords may be updated as the learning algorithm improves.
English Name
Margaret Evelyn Billingham
Original Name
Margaret Evelyn MacPherson
Date, Country, and City of Birth
September 20, 1930; Tanga, United Republic of Tanzania (East Africa).
Date and City of Death
July 14, 2009; Grass Valley, CA, USA
History of Life
Margaret Billingham was born on September 20, 1930, in Tanga, Tanzania, East Africa, to Colin and Violet MacPherson while her father was in the British diplomatic services. She received her primary education at the Loreto School in Kenya. Dr. Billingham received her MBBS degree in 1954 and completed her postgraduate training all at the Royal Free Hospital in London, England. She emigrated with her husband, John Billingham, and their two sons to the United States in 1963 where she completed 1 year of a postgraduate fellowship in cardiopulmonary medicine at Stanford University before embarking on residency training in anatomic pathology under the tutelage of Richard Kempson and Ronald Dorfman. Following completion of her fellowship in surgical pathology, she turned her attention to cardiac pathology and the burgeoning field of human heart transplantation under the direction of Dr. Norman Shumway. She was appointed Assistant Professor of Pathology at Stanford in 1975 and quickly ascended the academic ranks and was promoted to Professor of Pathology in 1988, the first woman to achieve this rank in Stanford's Department of Pathology. She retired in 1994 and became Professor Emerita in the Department of Cardiothoracic Surgery at Stanford. Throughout her career she was recognized for her superb teaching and diagnostic skills and received numerous honors and awards. She was a founding member of the International Society for Heart and Lung Transplantation and the Society for Cardiovascular Pathology, having been elected as president of both prestigious organizations.
Margaret Billingham died on July 14, 2009, at the age of 78.
Main Achievements in Medicine/Pathology
While collaborating with the laboratory of Dr. Norman Shumway in the early 1970s, she, along with Dr. Philip Caves and Edward Stinson, modified a percutaneous transvenous bioptome and successfully developed an in vivo endomyocardial biopsy technique in a canine orthotopic heart transplant model. This technique was introduced into the human heart transplant program in 1972–1973, for the first time permitting the evaluation of cardiac allografts for histopathologic changes of acute rejection and infection throughout the post-transplant course. The efficacy of therapeutic interventions for rejection and other complications could be similarly monitored by repeated transvenous endomyocardial biopsies. Such biopsies also became extremely useful in the examination of other pathologies to affect the heart, something that up until this time was largely restricted to postmortem examination.
Dr. Billingham proposed the first grading scheme for acute cellular rejection of the heart in 1974. The key histopathologic criteria were elucidated in what became known as the "Billingham criteria." This scheme was utilized by transplant centers around the world. In 1990 a consensus grading scheme was introduced by the International Society for Heart and Lung Transplantation and modified over the years to the current grading system that closely resembles her original patterns of mild, moderate, and severe acute rejection. Her grading scheme and the subsequent modifications have been used successfully in numerous animal and human studies in the evaluation of noninvasive modalities for the detection of allograft rejection or other causes of dysfunction, the development of new immunosuppressive drugs and other treatment modalities, and the investigation of the immunobiology of rejection.
The cardiotoxicity associated with anthracycline chemotherapeutic agents was recognized as a serious limitation in the treatment of hematopoietic and solid malignancies. Dr. Billingham also developed a grading scheme based on histopathologic and ultrastructural examination of heart tissue obtained by endomyocardial biopsy. This provided oncologists with the ability to distinguish among various causes of heart failure in this group of patients and also the severity of drug-induced injury when present. This modality of assessment of drug toxicity was routinely used in clinical practice up to a decade ago but has been largely replaced by radiologic imaging and nuclear modalities. In addition to her work on the chronic effects of anthracycline cardiotoxicity, she was one of the first investigators to report the acute injurious pattern.
The acceptance of the endomyocardial biopsy technique in the clinical realm led to the expansion of its clinical indications and applications. The diagnosis and treatment of lymphocytic myocarditis were controversial, in part due to the lack of uniform histopathologic criteria and an effective grading scheme. In 1984, Dr. Billingham chaired a group of cardiac pathologists that created the "Dallas criteria" for the diagnosis and reporting of myocarditis. This system was based on the results of endomyocardial biopsies performed in patients with suspected inflammatory heart muscle injury. It provided the basis for the subsequent myocarditis treatment trial that was sponsored by the National Institutes of Health. The definition, criteria, and grading components are uniquely comprehensive yet reproducible and functional.
Dr. Billingham was a vocal advocate for women's professional development at Stanford University and for young men and women around the world. She served as the Stanford Director of Women in Medicine and the Medical Sciences in 1991–1992. She tirelessly promoted the importance of a balance in career and family life and encouraged the academic community to support and mentor the careers of women in medicine.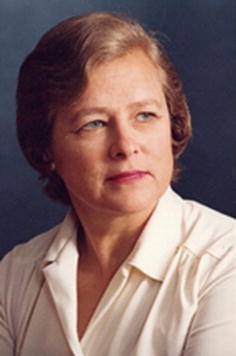 References and Further Reading
Copyright information
© Springer International Publishing AG 2017