Wacker doubles its dispersion capacity in China
Wacker Chemie AG has officially opened its new production plant for vinyl acetate-ethylene copolymer (VAE) dispersions at its Nanjing site in Jiangsu province in China. The additional 60,000 tonnes from the second reactor line doubles the local VAE dispersion capacity to give a total of 120,000 tonnes per year. This makes the plant complex one of the largest of its kind in China. At the same time, the Wacker Group is currently building a new plant at Nanjing to produce polyvinyl acetate (PVAc) solid resins with an annual capacity of 20,000 tonnes. It is scheduled to come on stream in late 2013. The investment in both projects amounts to around EUR 40 million.
The expansion of its dispersion plant is Wacker's response to the rising demand for high-quality VAE dispersions, especially in China and the emerging markets of south-east Asia. The goal of the investment is to ensure that the company has sufficient capacity to meet the strong demand for Vinnapas VAE dispersions now and in future. As a result, Wacker will be able to offer its customers in the region consistently high product quality and long-term security of supply.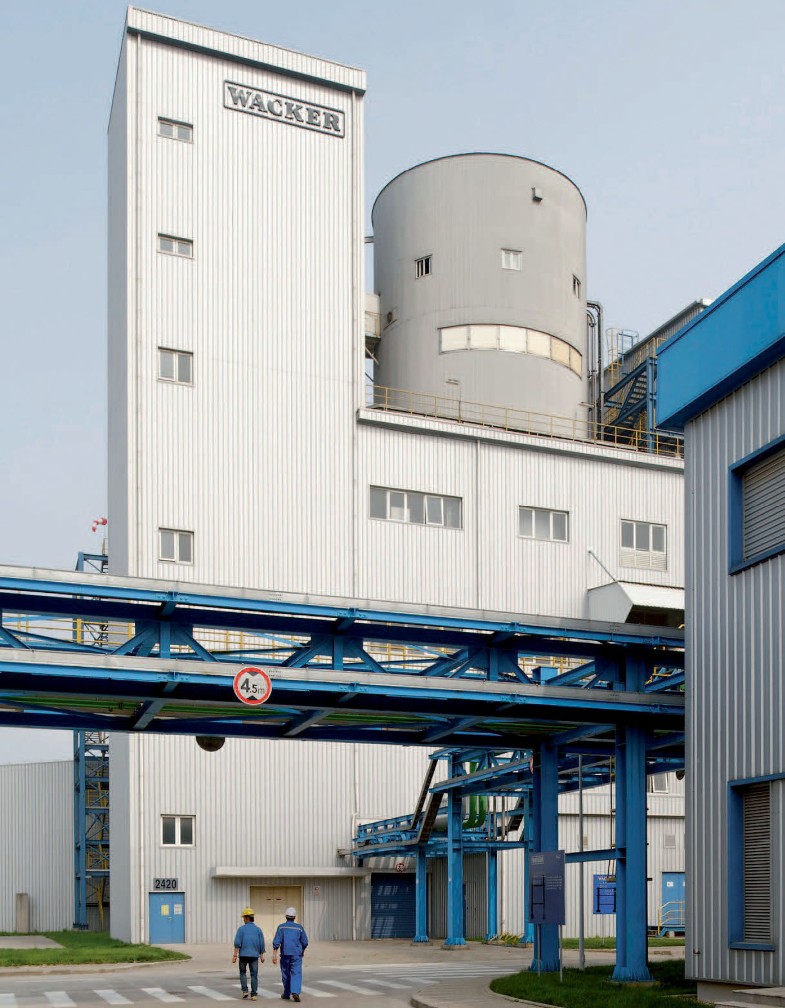 Wacker has already opened a new VAE production plant at its Ulsan site in South Korea in February. This can produce an additional 40,000 tonnes each year. As Dr. Rudolf Staudigl, CEO of Wacker Chemie AG, explained: "By expanding our production facilities in Korea and China, we are doubling our VAE capacity in the region and reinforcing our position as global leaders in this sector."
Located in the Nanjing Chemical Industrial Park, Wacker's fully integrated site already manufactures VAE dispersions and dispersible polymer powders for the construction, coatings and adhesives sectors. The second plant's additional capacity is intended to support the strong growth in paint, paper, carpet and nonwoven applications.
Copyright information
© Springer Fachmedien Wiesbaden 2013