Datron Receives "Ethics in Business" Seal of Excellence
Datron AG, a manufacturer of dosing machines for adhesives and sealants, as well as other products, was recently awarded the "Ethics in Business" seal of excellence for its ethical corporate culture. The company was recognised especially for its active responsibility for its staff and the environment (energy-efficient machines), its social commitment, its sustainable supplier management and its sustainable product stewardship beyond the sales process.
Companies from Germany, Austria and Switzerland were analysed according to scientific guidelines of the University of St. Gallen on their corporate values, human resources, social responsibility, environmental responsibility in the supply chain and product stewardship.
The "Ethics in Business" (EIB) guild brings together companies that are committed to corporate social responsibility, i.e., accepting corporate responsibility for their actions and acting according to the principle: "Good business for a good society". The ethics of the manner in which the income is earned have priority over the desirable goal of using parts of the company's income for ethical purposes.
Datron AG is involved in various community projects and is committed to the cause of promoting the underprivileged, both locally and internationally. The company places great emphasis on a healthy work-life balance for employees and the reconciliation of the workplace and the family. Flexible working hours, home office and short-term leaves to care for sick family members or ones in need of care are considered a matter of course at the company. Many different corporate sports offers, such as back exercises, yoga, swimming lessons, an in-house gym, volleyball, etc., provide for the physical well-being of the staff. Founded in 1969, the company currently employs a staff of around 200 people, and with more than 20 representative offices and agents worldwide, generated around 32 million euros in sales in 2011.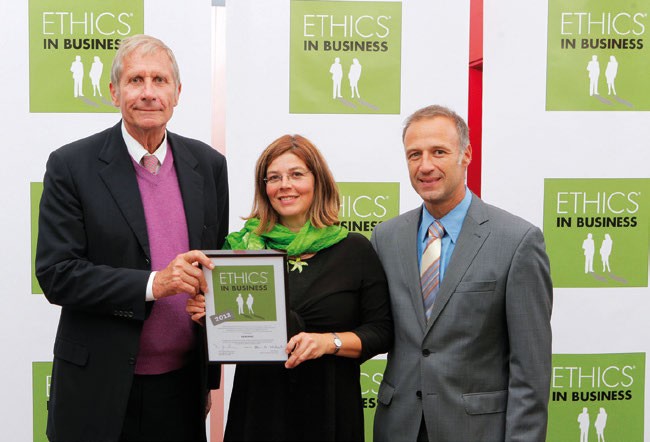 Copyright information
© Springer Fachmedien Wiesbaden 2012