Next up
Vision Loss and Dementia in the Geriatric Population – A conversation with Neuro-Ophthalmologist Andrew G. Lee, MD
Your browser needs to be JavaScript capable to view this video
Try reloading this page, or reviewing your browser settings
You're watching a preview of subscription content. Log in to check access
Dementia describes the state of cognitive decline from a prior level of function to the extent that it interferes with daily activities. Currently, 47 million individuals worldwide are struggling with dementia, a number that is projected to increase to 75 million by 2030. This detrimental disease serves as a complicating factor for a wide range of medical concerns, including vision care. Many providers are not trained in the nuances of vision care in patients with cognitive decline. Patients struggling with dementia may not be able to articulate specific visual complaints. Vision loss may affect dementia or conversely be affected by dementia. Thus, patients may present with normal acuity and/or have a normal anterior and posterior segment eye exam, visual field testing may be considered to evaluate for visual field defects that can aid with the diagnosis.
Introduction
Given in that the largest global demographic is aging even as training in geriatric medicine declines, few physicians are left with enough tools to properly assess dementia and its other physical comorbidities. This video is a concise, excellent resource designed to help physicians identify dementia, consider its diagnostic and exam techniques, and employ the appropriate treatment and management techniques.
About the Author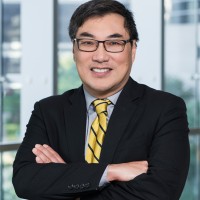 Andrew G. Lee, M.D. is a graduate of the University of Virginia undergraduate school and the School of Medicine. He completed his ophthalmology residency and was the chief resident at Baylor College of Medicine in Houston, Texas in 1993. Following residency, Dr. Lee completed a fellowship in neuro-ophthalmology with Neil R. Miller MD at the Wilmer Eye Institute and was a post-doctoral Fight for Sight fellow at the Johns Hopkins Hospital in Baltimore, Maryland from 1993-1994. He was formerly an Associate Professor at Baylor College of Medicine and Adjunct Associate Professor at the M.D. Anderson Cancer Center in Houston from 1994-2000. He has published over 240 peer reviewed articles, 40 book chapters, and two full textbooks in ophthalmology. Dr. Lee serves on the Editorial Board of 12 journals including the American Journal of Ophthalmology, the Canadian Journal of Ophthalmology, and Eye. He has received the American Academy of Ophthalmology (AAO) Honor Award, the AAO Secretariat Award, and the AAO Senior Achievement Award.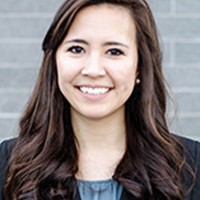 Kimberly Nguyen UT Health Science Center at Houston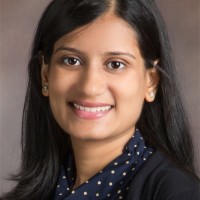 T. Ashwini Kini, MD Neuro-Ophthalmology Fellow, Blanton Eye Institute, Houston Methodist Hospital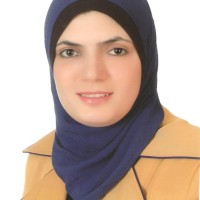 Bayan Al Othman, MD Neuro-Ophthalmology Fellow, Blanton Eye Institute, Houston Methodist Hospital
About this video
Author(s)

Andrew G. Lee
Kimberly Nguyen
T. Ashwini Kini
Bayan Al Othman

DOI

https://doi.org/10.1007/978-3-030-37004-6

Online ISBN

978-3-030-37004-6

Total duration

10 min

Publisher

Springer, Cham

Copyright information

© Springer Nature Switzerland AG 2019
Video Transcript
[MUSIC PLAYING]
Hi. My name is Kim Nguyen, and I'm a medical student at the UT Health Science Center at Houston. I am with Dr. Lee, a neuro-opthalmologist at with Houston Methodist Hospital Blanton Eye Institute. In this video, we will be discussing vision loss and dementia in the geriatric population.