Next up
Incidence and Prevalence of Visual Diseases in the Geriatric Population – A conversation with Neuro-Ophthalmologist Andrew G. Lee, MD
Your browser needs to be JavaScript capable to view this video
Try reloading this page, or reviewing your browser settings
You're watching a preview of subscription content. Log in to check access
The number of aging post WWII baby boomers and increasing life expectancy in the US means an increase in patients with age related eye disease (AREDs). Strategies to prevent these causes of vision loss include regular eye exams, blood pressure control, glycemic control, and smoking cessation. Especially in this high-risk population, it is important for providers to educate the patient on the risks of their conditions and actively engage them in their treatment and comorbidity management. This includes presenting the patient with treatment options as well as strategies to help the patient maintain compliance, such as recording time of medication use.
Introduction
This video discusses the incidence and prevalence of visual diseases in the aging population, ways to address the cost of care, and the unique challenges that face the aging patient.
About the Author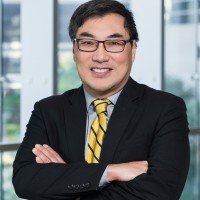 Andrew G. Lee, M.D. is a graduate of the University of Virginia undergraduate school and the School of Medicine. He completed his ophthalmology residency and was the chief resident at Baylor College of Medicine in Houston, Texas in 1993. Following residency, Dr. Lee completed a fellowship in neuro-ophthalmology with Neil R. Miller MD at the Wilmer Eye Institute and was a post-doctoral Fight for Sight fellow at the Johns Hopkins Hospital in Baltimore, Maryland from 1993-1994. He was formerly an Associate Professor at Baylor College of Medicine and Adjunct Associate Professor at the M.D. Anderson Cancer Center in Houston from 1994-2000. He has published over 240 peer reviewed articles, 40 book chapters, and two full textbooks in ophthalmology. Dr. Lee serves on the Editorial Board of 12 journals including the American Journal of Ophthalmology, the Canadian Journal of Ophthalmology, and Eye. He has received the American Academy of Ophthalmology (AAO) Honor Award, the AAO Secretariat Award, and the AAO Senior Achievement Award.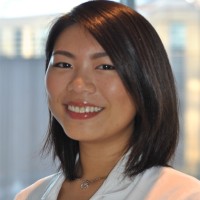 Yi-Hsien Renee Yeh Texas A&M College of Medicine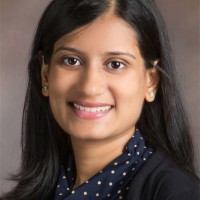 T. Ashwini Kini, MD Neuro-ophthalmology fellow 2018-2019, Houston Methodist
About this video
Author(s)

Andrew G. Lee
Yi-Hsien Renee Yeh
T. Ashwini Kini

DOI

https://doi.org/10.1007/978-3-030-30060-9

Online ISBN

978-3-030-30060-9

Total duration

16 min

Publisher

Springer, Cham

Copyright information

© Producer 2019
Video Transcript
[MUSIC PLAYING]
My name is Yi-Hsien Renee Yeh from Texas A&M College of Medicine. In this video, Dr. Andrew Lee from Blanton Eye Institute of Houston Methodist Hospital will be talking to us about the incidence and prevalence of ophthalmology problems in the geriatric population. He highlighted the structural, financial, and clinical changes needed for clinicians to better serve this expanding population. We hope you enjoyed this video.