Next up
Refractive Error in the Geriatric Population – A Conversation with Ophthalmologist and Cataract Surgeon, Hilary Beaver, MD
Your browser needs to be JavaScript capable to view this video
Try reloading this page, or reviewing your browser settings
You're watching a preview of subscription content. Log in to check access
In this video, Nathalie DeBolske at Baylor College of Medicine interviews Dr. Hilary Beaver about refractive error in the geriatric population, covering the unique needs of the aging eye. Topics include prevalence, identification, geriatric-specific implications, and other considerations that are unique to aging patients.
Introduction
This segment introduces the specific concerns regarding vision loss in geriatric populations, and highlights the importance of collaborations between ophthalmologists and geriatricians in treating age-related illnesses.
About the Author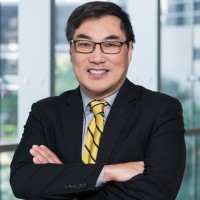 Andrew G. Lee, M.D. is a graduate of the University of Virginia undergraduate school and the School of Medicine. He completed his ophthalmology residency and was the chief resident at Baylor College of Medicine in Houston, Texas in 1993. Following residency, Dr. Lee completed a fellowship in neuro-ophthalmology with Neil R. Miller MD at the Wilmer Eye Institute and was a post-doctoral Fight for Sight fellow at the Johns Hopkins Hospital in Baltimore, Maryland from 1993-1994. He was formerly an Associate Professor at Baylor College of Medicine and Adjunct Associate Professor at the M.D. Anderson Cancer Center in Houston from 1994-2000. He has published over 240 peer reviewed articles, 40 book chapters, and two full textbooks in ophthalmology. Dr. Lee serves on the Editorial Board of 12 journals including the American Journal of Ophthalmology, the Canadian Journal of Ophthalmology, and Eye. He has received the American Academy of Ophthalmology (AAO) Honor Award, the AAO Secretariat Award, and the AAO Senior Achievement Award.
Dr. Lee is currently Professor of Ophthalmology, Neurology, and Neurosurgery in the H. Stanley Thompson Neuro-ophthalmology Clinic at the University of Iowa Hospitals and Clinics. Dr. Lee is the Associate Program Director of Ophthalmology and is the Director of Graduate Medical Education (GME) new educational initiatives at the University of Iowa. Dr. Lee's interest in geriatrics stems from his belief that ophthalmologists should strive to be physicians first and ophthalmologists second. He has served as the chair of the AAO Committee on Aging and on the Council of the Section of Surgical and Related Medical Specialties at the American Geriatrics Society.
Hilary Beaver, MD Department of Ophthalmology, Weill Cornell Medical College, The Methodist Hospital, Houston, TX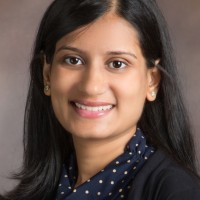 T. Ashwini Kini, MD Neuro-ophthalmology fellow 2018-2019, Houston Methodist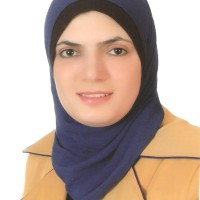 Bayan Al Othman, MD Neuro-ophthalmology fellow 2018-2019, Houston Methodist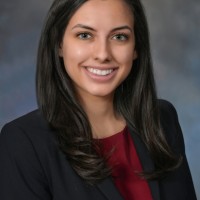 Natalie DeBolske, MD Candidate 2020, Baylor College of Medicine
About this video
Author(s)

Andrew G. Lee
Hilary Beaver
T. Ashwini Kini
Bayan Al Othman
Natalie DeBolske

DOI

https://doi.org/10.1007/978-3-030-22261-1

Online ISBN

978-3-030-22261-1

Total duration

10 min

Publisher

Springer, Cham

Copyright information

© The Producer(s) 2019
Video Transcript
[MUSIC PLAYING] So this first video is an introductory video that explains the importance of recognizing that older dults are not just older. They have different physiological and pathologic responses to disease and that studying geriatric ophthalmology is a lot like pediatric ophthalmology. We have to do things differently.
The second is that most of our diseases are age-related and degenerative. Our most common disorders occur with increasing incidence and prevalence in elderly patients. And for the general ophthalmologists taking care of older people, we need to include the geriatricians and vice versa if we're going to take care of patients in a way that's multidisciplinary and holistic in its aproach.