Next up
Understanding the 3D environment
Your browser needs to be JavaScript capable to view this video
Try reloading this page, or reviewing your browser settings
You're watching a preview of subscription content. Log in to check access
In this comprehensive video, you will learn how to create, design, and edit 3D shapes with Adobe Photoshop and Illustrator. Even with extensive beginner Photoshop information, the topic of 3D is often overlooked. With the growing trend of needing 3D designs, this bit of knowledge can help you start using basic 3D features in your artwork, and digital or print portfolios.
This video begins by focusing on the basics of working with 3D layers and shapes in Photoshop including how to set up your workspace and how to create a basic 3D shape or mesh. Then you'll dive into working with faux 3D filters in Photoshop before concluding with how to create basic 3D shapes in Illustrator and importing them back into Photoshop as a smart object. Finally, this video will also cover where to go from here in your learning such as 3D printing, video, or creating more advanced 3D scenes using a product such as Adobe Dimension or Adobe Fuse for Characters.
What You Will Learn
Use the various Photoshop panels to create basic 3D shapes such as the sphere, cone, pyramid, or cube

Add materials and textures to a primitive shape and decide whether to make it a smart object, and render or rasterize the shape when you add it to the main PSD document

Make minor edits to shading and lighting and rotate the object on the layer to a better position in 3D mode

Add some 3D extrusion text with layer effects

Create complex shapes and apply filters to enhance the graphic

Draw basic 3D shapes in Illustrator and import them into Photoshop as a smart object
Who This Video is For
Students, graphic designers, and corporate administrators with some basic experience with Photoshop and Illustrator looking to get started with 3D design.
Through this video, you'll be able to enhance your artwork or print designs to include 3D features.
About The Author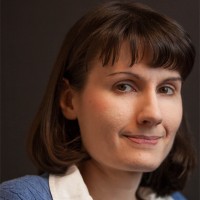 Jennifer Harder has worked in the graphic design industry for over ten years. She has a degree in graphic communications and is currently teaching Acrobat, InDesign, and Dreamweaver courses at Langara College. As a freelancer, Jennifer frequently works with Adobe PDFs to help enhance websites. She enjoys talking about Adobe software and her interests include: writing, illustration, and working on her websites.
About this video
Author(s)

Jennifer Harder

DOI

https://doi.org/10.1007/978-1-4842-5396-0

Online ISBN

978-1-4842-5396-0

Total duration

2 hr 40 min

Publisher

Apress

Copyright information

© Jennifer Harder 2019
Video Transcript
[MUSIC PLAYING]
Welcome to Introduction to 3D design with Adobe Photoshop and Illustrator, Creating 3D Effects for Print and Web Design Projects. My name is Jennifer Harder, and I am a book and video author for Apress and an instructor at a local college in Vancouver, B.C. In this video, we will look at how to create and work with 3D objects and effects using Adobe Photoshop and Illustrator for print and web advertising.
In part one, we will start by learning what are the basic 3D objects and terms that are used when referring to a 3D object within its environment. Then, we will set up our 3D environment in Photoshop, and create 3D objects or meshes. Later, we will add material texture to an object, adjust position within the environment, as well as lighting and shadow. Other 3D objects we will create are text extrusions, combined complex objects, and extrude a path or shape. I will show you several work around options for working with complex objects in Photoshop.
In part two, we will work with 3D render filters to create flames and trees for our scenes. In part 3, we will work with 3D effects in Illustrator to create a cartoon robot, and then copy it into the Photoshop scene as a Smart Object. Finally, I will conclude with some thoughts about what other possible 3D directions you can take with Photoshop, and your objects in other Adobe programs and with 3D printers. If you want to work along with me, you can find a link to the project files at the bottom of this video.