Next up
Touring the User Interface of DB Browser for SQLite
Your browser needs to be JavaScript capable to view this video
Try reloading this page, or reviewing your browser settings
You're watching a preview of subscription content. Log in to check access
Journey to database mastery as you learn how to create a simple database and manipulate its data. In this video, SQL expert Allen Taylor explains how to build a simple database with SQLite, an open source database engine. Part 1 introduces SQLite and explores its basic features. In Part 2 you'll create your first table and start entering some data. Part 3 explains basic queries and how to use the SELECT statement and the FROM and WHERE clauses.
After watching Creating a Database with SQLite, you will understand how to build a basic database and how to query and retrieve information from it.
What You Will Learn
Discover the SQLite user interface features and characteristics

Use SQLite to add or remove data in your database

Work with multiple tables in a database

Find the information you need in your database
Who This Video Is For
Programmers who are new to databases, as well as non-programmers who must retrieve information from databases.
About the Author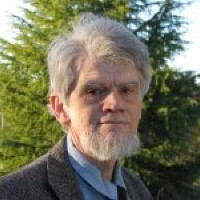 Allen Taylor, a 30-year veteran of the computer industry, is an internationally best-selling author, educator, consultant, and speaker on technology and society. Widely regarded as an expert on database technology, he has written twenty books, including SQL for Dummies, Database Development for Dummies, SQL Weekend Crash Course, and Crystal Reports 9 for Dummies. He teaches an e-course on database development through a network of over 1,000 community colleges and adult education institutions, as well as teaching digital circuits at Portland State University.
About this video
Author(s)

Allen Taylor

DOI

https://doi.org/10.1007/978-1-4842-3899-8

Online ISBN

978-1-4842-3899-8

Total duration

48 min

Publisher

Apress

Copyright information

© Allen G. Taylor 2019
Video Transcript
Allen Taylor: [Music] There are multiple relational database management systems in use today, including Microsoft SQL server, Oracle, PostgreSQL, and MySQL. These products where all originally designed to run on large powerful systems such as database servers, desktop computers and laptops. Smartphones and tablets need database capability too but in a more compact package. SQLite, as its name implies, fills the bill for a highly capable DBMS that makes light demands on system resources. Its major use is to be embedded within the operating system of smartphones and similar devices. It's also a useful tool for learning SQL. We will embed it within an intuitive user interface named DB Browser for SQLite and then use it to provide hands on experience and crafting SQL statements.
In this video, I'll walk you through the installation of DB Browser for SQLite, followed by a tour of the features of the environment that those two products provide. SQLite and DB Browser for SQLite are both open source products that are available to use for free. SQLite is embedded in DB Browser for SQLite, so when you install DB Browser, you'll be installing SQLite too. You can download DB Browser for SQLite from SQLitebrowser.org.
Here's what you'll see when you get there. Different executable versions of the installation program for it are available for different hardware. As you can see, you can download a version for 32-bit Windows, for 64-bit Windows, for a portable version, a Macintosh version, as well as the source file and a tar file. Pick the one that is appropriate for your system. In my case, that is 64-bit Windows. Click on the appropriate button for your hardware and the download will commence. It'll probably take several seconds. When the download is complete, click on the .exe file to perform the installation.
If you have Windows like I do, a dialog box will appear asking you if you want to allow DB Browser for SQLite to make changes to your computer. Click the Yes button. The setup dialog box will appear. Click the Next button. The license agreement dialogue box will appear. Read the license agreement to make sure you're not agreeing to something that you don't want to agree to, and then click on the I Agree button. The Choose Install Location dialogue box will appear. Either accepted default location or specify one of your choosing. I'll accept the default. After you have either kept it or specified another location, click the Next button. The next dialog box gives you the opportunity to choose a start menu folder. I'll accept the default folder. Click the Install button. Installation will commence. This will take a while. When installation completes, the completing DB Browser for SQLite setup dialog box will appear with the run DB Browser for SQLite box checked. Click the Finish button and SQLite will launch. In the next segment, we'll examine the features that DB Browser for SQLite has to offer.