Liquid Crystal Polymer Membranes
Reference work entry
DOI:
https://doi.org/
10.1007/978-3-662-44324-8_1797
Liquid crystals (LCs) combine properties of both liquids and crystals and can be organized in a variety of nanostructured polymer films with a monolithic structure. Therefore, polymer-based LCs are ultimately suited as membrane with an accurately controlled nanoporosity. Nanoporous membranes that have a large surface area to volume ratio are of great current interest for their potential application in filtration, separation, ion conductivity, drug delivery, and catalysis. The small pore size in these materials (less than 1 nm) makes discrimination between molecules and ions based on size and shape possible.
LCs can self-assemble in a variety of phases that have orientation order and, in some cases, positional order. For the construction of nanoporous membranes, various phases have been used. Well-known examples are hexagonal or columnar, lamellar or smectic, and cubic phases (Fig.
1
).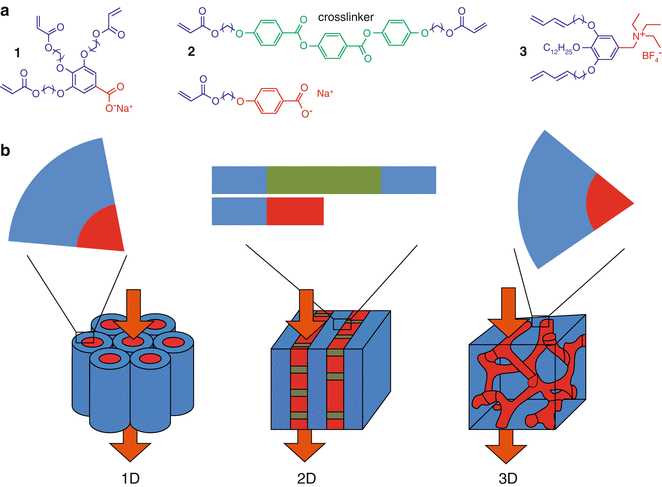 Copyright information
© Springer-Verlag Berlin Heidelberg 2016