Fluorescence
Reference work entry
DOI:
https://doi.org/
10.1007/978-3-662-44324-8_1533
Fluorescence is a photoluminescence process which consists of the emission of photons along the de-excitation of molecular species from the excited state S
1
to the ground state S
0
. The loss of energy by molecular species in the excited state may occur through radiative processes (i.e., with photon emission) or via nonradiative (i.e., without photon emission) de-excitation mechanisms, as schematized in Fig.
1
.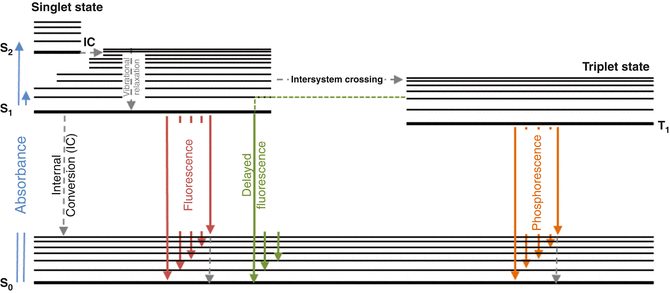 Copyright information
© Springer-Verlag Berlin Heidelberg 2016