Infectious Larvae of Nematodes
Reference work entry
DOI:
https://doi.org/
10.1007/978-3-662-43978-4_3968
In
nematodes
the larva 3 acts as an infectious stage. In general these stages are ingested with food, while being attached at plants. These stages are mostly surrounded by a sheath (Fig.
1
). However, the larvae 3 of
Strongyloides
are not sheathed when entering their hosts.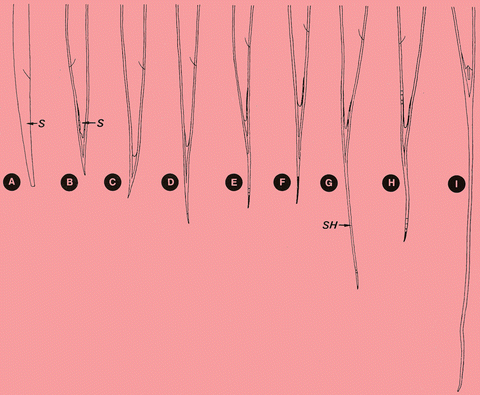 Copyright information
© Springer-Verlag Berlin Heidelberg 2016