Reuse
Living reference work entry
DOI:
https://doi.org/
10.1007/978-3-642-35950-7_6614-3
Definition
Reuse is a product end-of use alternative. Reuse is defined as the transfer of a used product to a new user.
Product reuse implies that a product will preserve its original structure and likely will be used for its original purpose. Although used products can be used as is, processes such as cleaning and minor maintenance might be considered before beginning another usage cycle. Reuse differs from recycling in that it preserves both the material value and the functional value of a used product (Fig.
1
).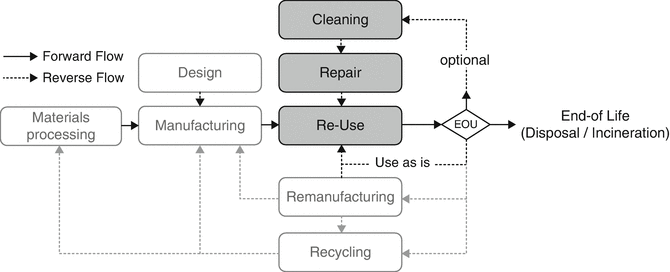 Section editors and affiliations