Definition
Shear cutting is the separation of workpieces by two blades moving in opposite directions past each other (DIN 8588 2013).
Theory and Application
Basics
The shear cutting processes are part of the separation manufacturing processes, standardized in (DIN 8580
2003
) and more precisely characterized in (DIN 8588
2013
) as the mechanical separation of workpieces without forming shapeless matter. Here, shapeless matter refers to chips or grinding dust, for example. Some parts manufactured by shear cutting are displayed in Fig.
1
.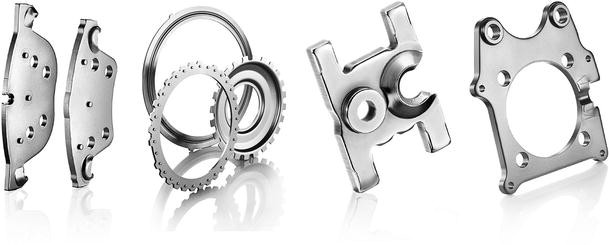 Keywords
Sheet Metal 
Active Element 
Workpiece Material 
Blank Holder 
Blank Holder Force 
These keywords were added by machine and not by the authors. This process is experimental and the keywords may be updated as the learning algorithm improves.