Brazilian Amazônia and Climate Change: Barriers and Pathways for Forthcoming Sustainability
Living reference work entry
DOI:
https://doi.org/
10.1007/978-3-319-71063-1_25-1
Definition
In Portuguese, "Amazônia" is a word with several possible meanings, being able to refer to the Northern Region of Brazil, to the forest, to the biome, or to the economic zone. In English, the expression "Amazon" is even more confusing as it can refer (in addition to those already mentioned) also to the Amazon River.
The Amazônia Rainforest occupies 2/5 of South America's area or about 5% of the Earth's surface, concentrating 20% of the planet's fresh water (IBGE 2004). Its climate is equatorial and tropical. French Guiana (an overseas department of France), Suriname, Guyana, Venezuela, Colombia, Bolivia, Peru, Ecuador, and Brazil together compose the International Amazônia.
Introduction
Brazil concentrates 60% of total Amazônia's area, distributed among the states of Pará, Amazonas, Rondônia, Roraima, Acre, Amapá (their full territories), Tocantins, Maranhão, and Mato Grosso (only part of their areas) (IBGE
2004
; Fig.
1
).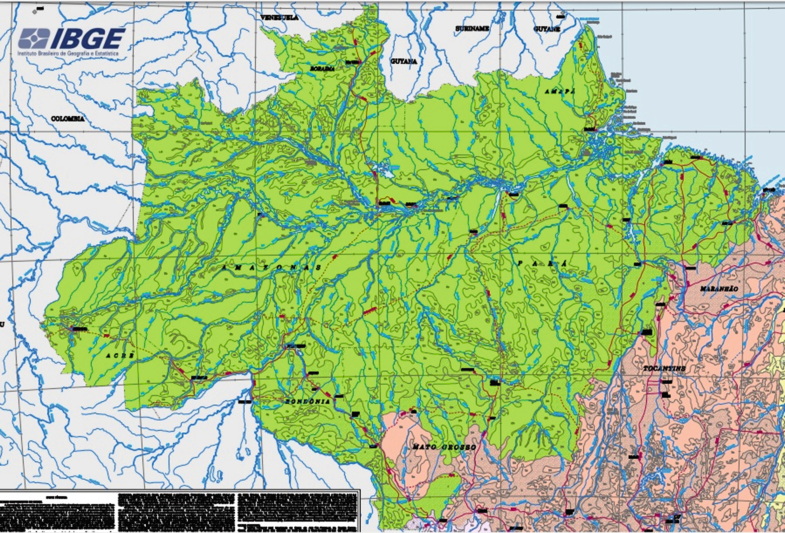 Copyright information
© Springer Nature Switzerland AG 2019
Section editors and affiliations