Inhibitor of Apoptosis (IAP) Proteins
Reference work entry
DOI:
https://doi.org/
10.1007/978-3-319-67199-4_595
Historical Background
Inhibitor of apoptosis (IAP) proteins were identified in 1993 in a cDNA-based screen for baculovirus genes that prevent the induction of apoptosis in
Spodoptera frugiperda
SF-21 insect cells after viral infection (Crook et al.
1993
).
iap
genes were found in other baculoviruses, and further analysis of these IAP proteins led to the identification of their functional domains, namely, two baculovirus IAP repeat (BIR) domains and a C-terminal C3HC4-type Zn-finger, which is now known to be a
r
eally
i
nteresting
n
ew
g
ene (RING) domain (Vaux and Silke
2005
) (Fig.
1
).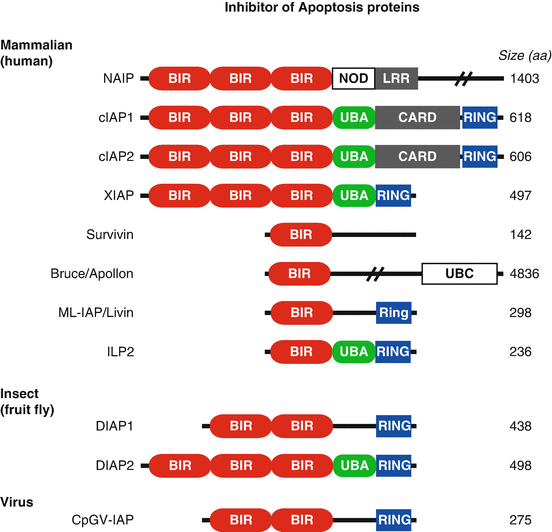 Copyright information
© Springer International Publishing AG 2018