Calmodulin (CALM1)
Reference work entry
DOI:
https://doi.org/
10.1007/978-3-319-67199-4_101972
Historical Background
Calmodulin (CaM) was first discovered as an unidentified activator of cyclic 3′,5′-nucleotide phosphodiesterase (Cheung
1970
). Human CaM is encoded by three distinct genes (CALM1, CALM2, and CALM3), which exhibit minor variations at the nucleotide level, yet express the same amino acid sequence. CaM is a predominantly helical intracellular protein (Fig.
1a
) that mediates numerous Ca
2+
-signaling activities in response to changes in cytosolic Ca
2+
levels. CaM can be divided into two globular domains, each containing two cooperatively paired EF-hand motifs, allowing it to bind up to four Ca
2+
ions (Kretsinger and Nockolds
1973
) (Fig.
1b
).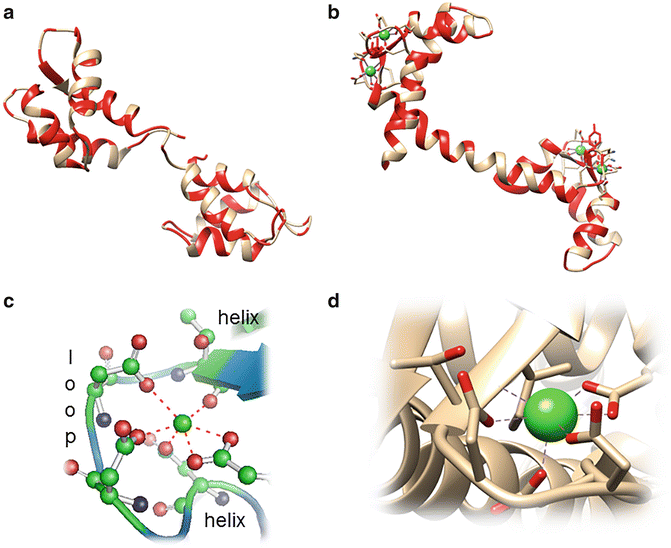 Copyright information
© Springer International Publishing AG 2018