Ribonuclease L (RNase L)
Reference work entry
DOI:
https://doi.org/
10.1007/978-3-319-67199-4_101861
Historical Background
In early stages of viral infection, the innate immune response and particularly the interferon response play a critical role in restricting viral replication and propagation, awaiting the establishment of the adaptive immune response. One of the best-described IFN-dependent antiviral responses is the OAS/RNase L pathway. This two-component system is controlled by type I and type III interferons (IFN). Back in the 1970s, the groups of I. Kerr and P. Lengyel discovered a cellular endoribonuclease (RNase) activity that was increased by IFN and depended on the presence of double-stranded RNA (dsRNA) (Brown et al.
1976
; Kerr et al.
1977
). Further, a correlation was found between this RNase activity and the synthesis of unusual 2′-5′ oligoadenylates (2-5A) (Fig.
1
) by a family of enzymes called oligoadenylate synthetases (OAS) [(Baglioni et al.
1978
), reviewed by (Hovanessian and Justesen
2007
)].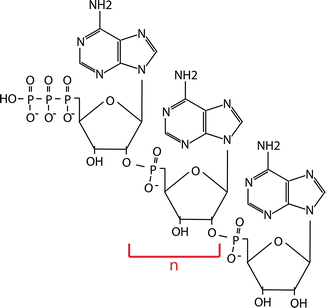 Copyright information
© Springer International Publishing AG 2018