Neurogenins
Reference work entry
DOI:
https://doi.org/
10.1007/978-3-319-67199-4_101798
Historical Background
Neurogenins (Neurog or Ngn) belong to a family of proneural proteins that play essential roles in cell fate determination during neurogenesis (Fig.
1a
). They belong to a large class of basic helix-loop-helix (bHLH) transcription factors, which contains a conserved helix-loop-helix dimerization domain and a basic region providing DNA-binding activity (Fig.
1b
) (Guillemot
1999
). Proneural bHLH genes are both necessary and sufficient to initiate neuronal differentiation in a cell-autonomous manner and they are expressed at the correct time and place to select neural precursors for neuronal commitment.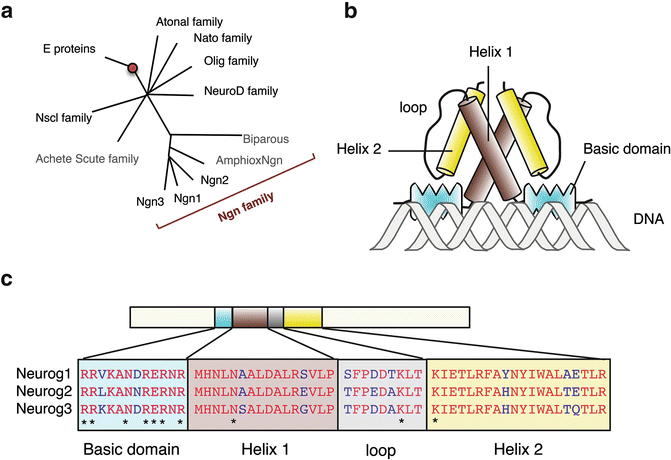 Copyright information
© Springer International Publishing AG 2018