Bitter Taste Receptors
Reference work entry
DOI:
https://doi.org/
10.1007/978-3-319-67199-4_101498
Historical Background
Mammals are able to detect and interpret five main taste qualities: sweet, salty, sour, umami, and bitter, with a possible sixth modality (fat) having been recently identified (Liu et al.
2011
). Like all sensory systems, those involved in the detection of taste are thought to have evolved as a tool to enhance survival in new environments and to increase fitness (Fig.
1
).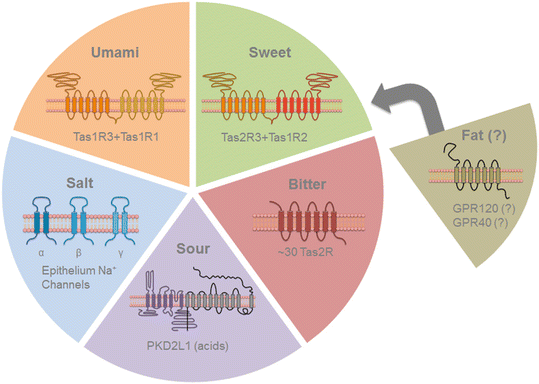 Copyright information
© Springer International Publishing AG 2018