Near East (Including Anatolia): Geographic Description and General Chronology of the Paleolithic and Neolithic
Living reference work entry
Latest version View entry history
DOI:
https://doi.org/
10.1007/978-3-319-51726-1_1910-3
State of Knowledge and Current Debates
Introduction
The Near East is situated at the crossroads between the genus
Homo
's African evolutionary core and the Eurasian periphery (Fig.
1
). The Paleolithic and Neolithic prehistory of the Near East is literally central for understanding the genus
Homo
as a globally distributed lineage, whose single surviving species –
Homo sapiens
– continues to shape and be shaped by the terrestrial, omnivorous, extractive, and socially intensive niche with which it has coevolved. This essay examines the general theoretical issue of biocultural evolution in the context of Near Eastern geography, climate, ecology, and Stone Age prehistory. In doing so, it offers an overview of Paleolithic and Neolithic paleoanthropology and archaeology, with basic introductory information about industries, technocomplexes, fossils, and key sites in chronological context.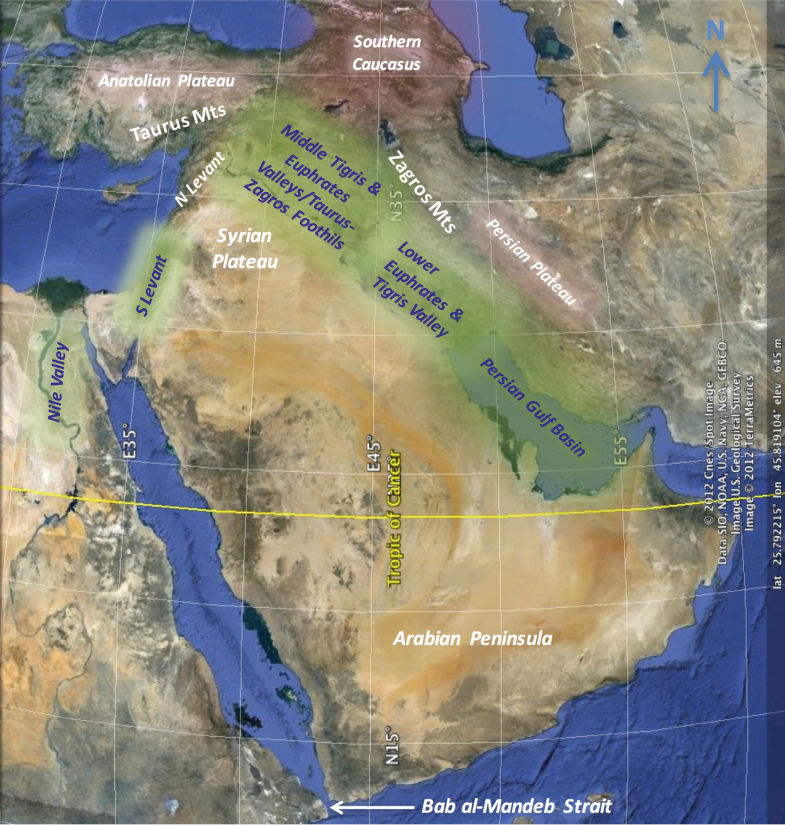 References
Further Reading
Bar-Yosef, O., and F.R. Valla, eds. 2013.

Natufian foragers in the Levant: Terminal Pleistocene social changes in Western Asia

. Ann Arbor: International Monographs in Prehistory.

Google Scholar

Enzel, Y., and O. Bar-Yosef, eds. 2017.

Quaternary of the Levant

. New York: Cambridge University Press.

Google Scholar
Copyright information
© Springer Nature Switzerland AG 2019
Section editors and affiliations