Atlantic Ocean Islands, Coastal Geomorphology
Living reference work entry
DOI:
https://doi.org/
10.1007/978-3-319-48657-4_21-2
From south to north, the islands of the Atlantic covered here include the Scotia Arc (South Shetland, South Orkney, South Sandwich, and South Georgia), Bouvet, the Falklands, Tristan da Cunha and Gough, St. Helena and Ascension, Macronesia (Cape Verde, Canaries, Madiera, and Azores), Bermuda, Sable, Faeroes, and Jan Mayen (Fig.
1
). The Caribbean islands, Iceland, Great Britain, and Ireland are covered elsewhere.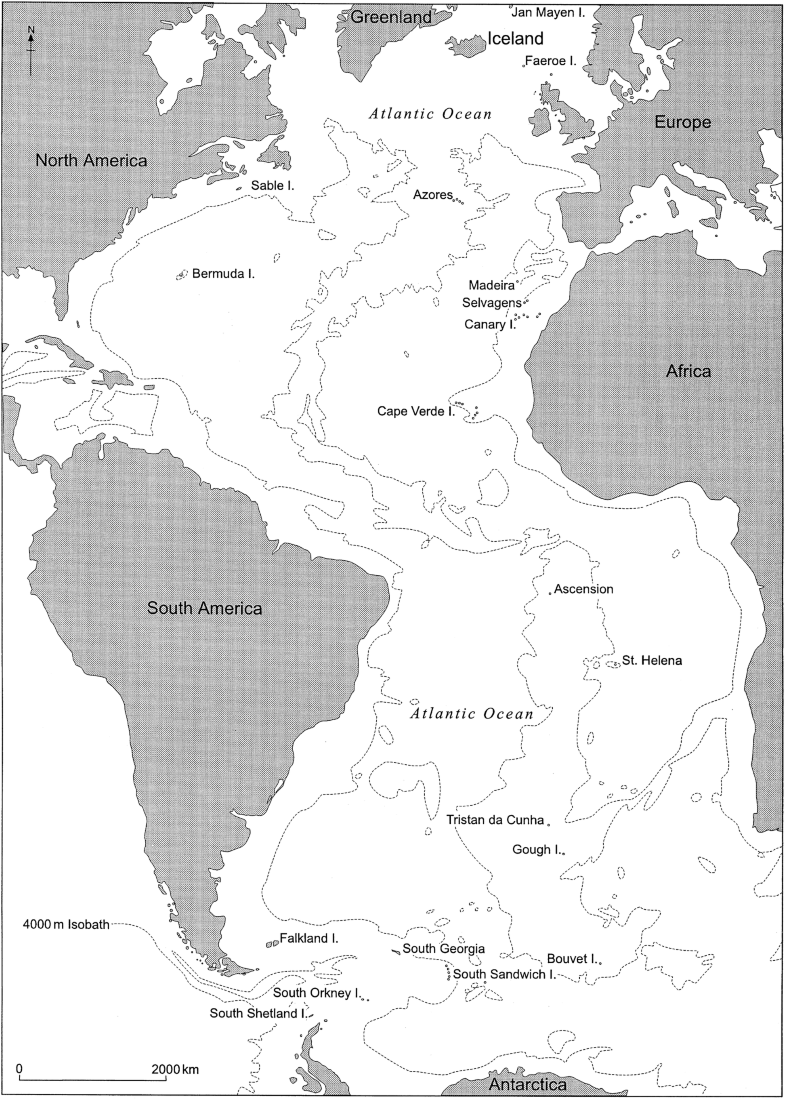 Copyright information
© Springer International Publishing AG, part of Springer Nature 2018