Atlantic Ocean Islands, Coastal Ecology
Living reference work entry
DOI:
https://doi.org/
10.1007/978-3-319-48657-4_20-2
While many islands lie in Atlantic waters, this entry will focus only on a few of the most significant to illustrate a variety of insular habitats from the Northern and Southern Hemispheres (Fig.
1
). Except for the Faeroe, Azores, Canaries, Bermudas, Ascension, Gough, and the islands of the Scotia Arc, relatively little is known about the coastal ecology of most of the islands scattered in the Atlantic. When available, data on the general biodiversity, the intertidal and subtidal zones, and the seasonal variation of the plankton will be presented, together with some aspects of the terrestrial ecology relevant to the coast and typical of islands.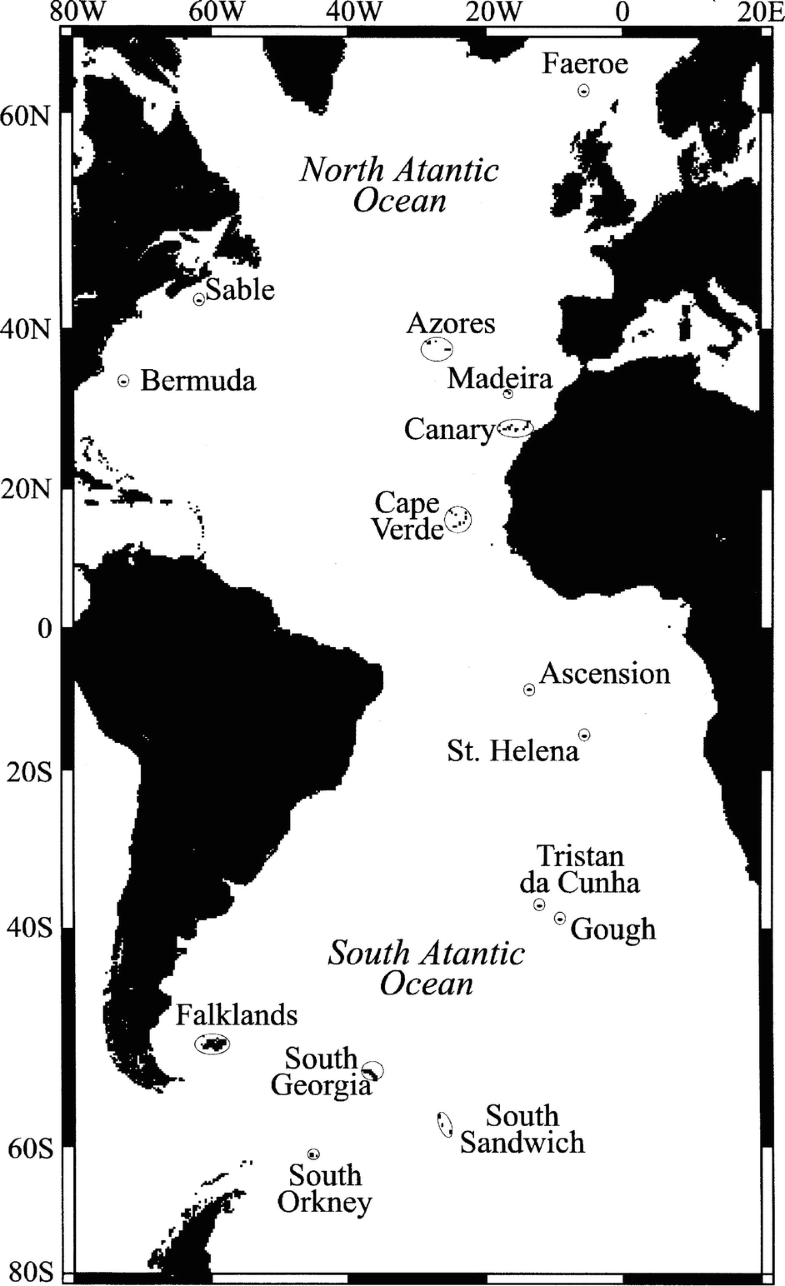 Copyright information
© Springer International Publishing AG, part of Springer Nature 2018