Amalgam Tattoo
Living reference work entry
DOI:
https://doi.org/
10.1007/978-3-319-28845-1_648-1
Definition
An amalgam tattoo is an implantation of amalgam into the oral mucosa.
Amalgam can be incorporated into the oral mucosa in several ways. Previous areas of mucosal abrasion can be contaminated by amalgam dust within the oral fluids, broken amalgam pieces can fall in extraction sites, linear gingival mucosa can be contaminated by amalgam particles in dental floss, amalgam from endodontic retrofill procedures can be left in the soft tissues, or particles can be spread through the oral mucosa by the pressure of high-speed drills (Figs.
1
and
2
). The gray–bluish discoloration does not appear only in the presence of amalgam restorations. It may also be seen in cases of teeth restored with cast dowels and porcelain-fused-to-metal restorations (Risic et al.
2017
).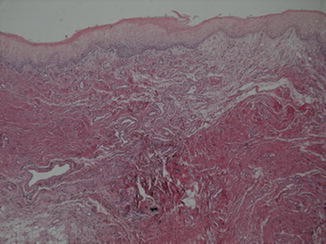 References and Further Reading
Copyright information
© Springer International Publishing AG 2017