Castleman, Benjamin (1906–1982)
Living reference work entry
DOI:
https://doi.org/
10.1007/978-3-319-28845-1_4011-1
Keywords
Parathyroid Gland 
Rheumatic Fever 
Castleman Disease 
Parathyroid Disease 
Pulmonary Alveolar Proteinosis 
These keywords were added by machine and not by the authors. This process is experimental and the keywords may be updated as the learning algorithm improves.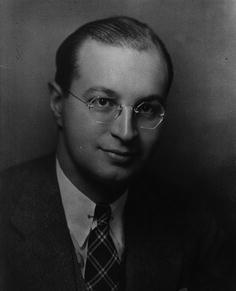 Date, Country, and City of Birth
May 17, 1906, Everett, Massachusetts, USA
Date and City of Death
June 29, 1982, Boston, Massachusetts, USA
History of Life
Benjamin Castleman was born on 17 May 1906 in Everett, Massachusetts, USA, where his Jewish parents had immigrated from Russia. He spent his teenage years in Dorchester where he helped his parents to increase the family income to pay for the education of his younger brothers. After high school he was admitted to Harvard College despite the fact that a limited number of Jewish students was admitted at that time. However he did not succeed in entering Harvard Medical School in 1927. His application for Yale University Medical School in New Haven was more successful, and he graduated there as the top of his class.
During this medical training at Yale, Benjamin Castleman spent the summers of 1929 and 1930 at the pathology department of the Massachusetts General Hospital (MGH 2011), where he worked on two small projects, supervised by the pathology chair Dr. Tracy B. Mallory, who was very impressed by Castleman's performance. During his second period at MGH, Castleman suffered from an attack of rheumatic fever. After graduation from Yale in 1931, he had not decided on his future and applied both for a pathology internship at MGH and for two medical internships at the Peter Bent Bringham Hospital and Johns Hopkins Hospital, respectively. However, before he could start his internship he was struck by a second attack of rheumatic fever, now with valvular heart damage. This event influenced his choice for the future, and he decided to pursue a career in pathology instead of medicine. Dr. Mallory supported this decision, and from 1931 to 1935 Benjamin Castleman did his internship in pathology at MGH. After finishing his training, he joined the staff of MGH as a pathologist resident. Also in this year, he and Dr. Mallory wrote a classic 73-page paper on "The pathology of the parathyroid gland in hyperparathyroidism." In this period he met his future wife Anne Segal, also a child of Russian immigrants. They were married in December 1937 after he had attained the annual salary of $4,500, a prerequisite by mutual consent. Together they had three children.
After Dr. Mallory's death in 1951, B. Castleman became first acting chief of pathology and in 1953 chief of pathology at MGH. From this moment there followed a flourishing career, during which he witnessed the growth of the pathology department from a small unit with a staff of three pathologists and five residents to one of the largest departments in the country.
In 1951 he also succeeded Dr. Mallory as the editor of the case records of the MGH, published in the New England Journal of Medicine, a very busy job including not only the editorial work of the manuscript but also presenting the pathological findings and editing the recorded discussions. He participated in almost 1,200 CPCs in this period. He held the editorial position until 1974. His interest in teaching and medical education was legendary. The Rockefeller foundation gave him travel awards to improve medical education in the Far East, and he enlisted there many new divisions of the International Academy of Pathology, whose president was he in 1961/1962.
Castleman received many national and international honors. The most important national ones included Fellowship of the American Academy of Arts and Sciences and the establishment of the annual Benjamin Castleman Young Investigators Award at the USCAP, funded by his former colleagues, for the most outstanding paper in pathology by a person under the age of 40. Among the international ones are Fellowships of the Royal College of Pathologists of Australia and the Royal College of Physicians and Surgeons in Canada. In addition he received a honorary doctorate from the University of Göteborg, Sweden.
In addition to his professional activities, Dr. Castleman led relentless and successful battles against the sale of tobacco products by the hospital's gift shop and later against the performance of radical mastectomy for breast cancer. The latter struggle had been inspired by his mother's deformity and pain after that operation many years earlier.
In the early 1970s, Castleman was diagnosed with Waldenström disease, which did not diminish his workload; on the contrary he pursued his activities nearly till his death. Early 1982 he developed a high-grade malignant mediastinal lymphoma, and he died a few months later.
His colleagues described Dr. Castleman as a man with strong convictions, reading widely, a stimulating conversationalist, optimistic, and loyal.
Main Achievements to Medicine/Pathology
Benjamin Castleman published about various aspects of pathological anatomy. His first publication was the classic treatise in 1835, "The pathology of the parathyroid gland in hyperparathyroidism," with Dr. Mallory. In his whole life, he continued to elucidate the clinicopathologic features of parathyroid disease until his death. His final article "Surgical management of hyperparathyroidism due to primary hyperplasia", an analysis of 104 consecutive patients treated at MGH between 1933 and 1978, was published 3 months before he died. He also wrote two Armed Forces Institute of Pathology (AFIP) tumor fascicles on parathyroid disease and on Thymus. Another focus of his interest was the thymus, especially its association with myasthenia gravis. His first paper on this subject was an analysis of 35 cases in 1949, and his last contribution to this field dates from 1975. His authority in the field of mediastinal pathology was widely recognized, witnessed his publication of the AFIP fascicle on this subject.
Benjamin Castleman is best known for his paper in 1956, "Localized mediastinal lymph node hyperplasia resembling thymoma," where he described an unusual mediastinal lymph node hyperplasia in a series of 13 patients: "In the course of studying tumors of the thymic gland we came across a small group of cases in which enlarged mediastinal lymph nodes resembled thymic tumors grossly, radiologically and microscopically; and they have been so classified". In the summary the authors conclude that "Evidence is presented that the condition is neither neoplastic nor thymic in origin." Eighteen years later Dr. Castleman was coauthor of the description of the histological subtypes of this disorder in "Hyalinevascular and plasma-cell types of giant lymph node hyperplasia of the mediastinum and other locations" (Cancer 1974). This lymphoproliferative disorder can affect single lymph node stations or, alternatively, can be generalized and is now carrying his name, as "Castleman disease." Later studies showed that the unicentric form is a relatively benign disorder; multicentric disease, on the contrary, is often associated with HIV infection and has complications such as Kaposi sarcoma and non-Hodgkin lymphoma.
During his career he published major works on many other topics in pathology such as pulmonary infarcts, sympathectomy in patients with hypertension and arteriolosclerosis, renal atheromatous embolism during operations of the abdominal aorta, and new diseases and lesions including pulmonary alveolar proteinosis, and multiple pulmonary chemodectomas. It should be noted that also Dr. Castleman was not always right, when he coauthored several papers on colonic adenomatous polyps and supported the conclusion that they were not premalignant. However, the exception proves the rule.
References and Further Reading
Copyright information
© Springer International Publishing AG 2016