Crohn, Burrill Bernard (1884–1983)
Living reference work entry
DOI:
https://doi.org/
10.1007/978-3-319-28845-1_3996-1
Keywords
Regional Ileitis 
Crohn Disease 
Mount Sinai Hospital 
Thicken Bowel Wall 
Intestinal Tuberculosis 
These keywords were added by machine and not by the authors. This process is experimental and the keywords may be updated as the learning algorithm improves.
Date, City, and Country of Birth
June 13, 1884, New York City, USA
Date, City, and Country of Death
July 19, 1983, New Milford, Connecticut, USA
History of Life
Burrill B. Crohn was born in New York City. His paternal grandparents and his parents were immigrants. His grandfather, who Crohn described as a "religious, full bearded, orthodox Jew," sought his fortune in the California Gold Rush of 1849 but returned to New York after the craze for gold was over. Burrill's father, Theodore, had emigrated separately from Germany as a small boy and was far less religiously observant than his father. He sought a future in the early years of the Pennsylvania oil industry and in mining in Colorado, before establishing himself as a merchant in Rockdale, a small town in Texas. Burrill Crohn's mother grew up in New York City where she met Theodore when he came to New York for business. Burrill and his ten siblings (an 11th sibling died in childhood) grew up in New York after his father sold the Texas business and became a member of the New York and Petroleum Exchange.
Crohn graduated from New York's City College with a BA degree and then went to the College of Physicians and Surgeons (P&S) of Columbia University receiving his MD degree in 1907, at age 23. After graduation he earned an internship – one of eight positions selected from 120 applicants – at New York's The Mount Sinai Hospital. For two-and-a-half years he served a mixed internship, concentrating on medicine and surgery. There was only one position for the prized internship in pathology, studying with Emanuel Libman (sometimes called "the Jewish Osler"). Crohn earned it on the basis of his knowledge of the German, as well as the English, medical literature. Crohn referred to the pathology internship as the "finest background for a career in medicine." After the internship Crohn developed a highly successful internal medicine private practice.
In 1912, Crohn married Lucille Pels, attracted by her beauty and also, as Crohn himself noted, because of her ability to play Beethoven's Piano Sonata No. 23 in F minor, opus 57 (the "Appassionata"). The marriage was not a happy one; Crohn blamed himself for his constant preoccupation with medicine, paying house calls after dinner every evening, spending holidays in the laboratory, and devoting every spare moment to his first textbook, Affections of the Stomach. Burrill and Lucille had two children.
Soon after opening his office, he began to build up a large and successful practice in gastroenterology, specializing in patients with inflammatory bowel disease. In 1923 Crohn joined the clinical staff of The Mount Sinai Hospital as assistant physician and then, in 1930, as associate physician. He maintained this association until 1945 when he was called "consulting gastroenterologist."
In collaboration with colleagues at Mount Sinai, Crohn identified 14 patients whose symptoms and intestinal morphologic abnormalities were different from any previously identified condition. Their 1932 paper, Regional Ileitis: A pathologic and clinical entity, established what eventually became known as Crohn disease, and the authors correctly distinguished it from tuberculosis. When Dwight David Eisenhower, 34th President of the USA, required surgery, in 1956, to relieve a small bowel obstruction due to Crohn disease, Crohn's opinion was sought. He correctly predicted that Eisenhower would recover completely and that there would not be a recurrence.
Although the description of regional ileitis is certainly his most famous accomplishment, Crohn had a long career – he retired at age 90 and died when he was 99 – both as a clinician and as a researcher. He made many contributions to the modern understanding of disorders of the gastrointestinal tract.
Crohn was a modest, unassuming man who described his post-World War II years as wonderful. In 1948 Crohn married Rose Blumenthal. They remained happily married, enjoying the busy cultural and social life of New York City as well as the more relaxed rural surroundings of New Milford, Connecticut, until Crohn's death in 1983 at the age of 99. He remained bright and alert with full cognitive powers up to the end. Rose died in 1991.
Main Achievements in Medicine/Pathology
Crohn's published papers concentrated almost entirely on diseases of the gastrointestinal tract, although his first paper was about a fatal case of infection with Malleomyces mallei (glanders) including bacteriological identification. He carried out early studies of pancreatic secretions and gastric secretions and reported on the diagnosis and treatment of gastric ulcers, gastric syphilis, and a variety of other instances of gastrointestinal tract disorders. He saw many cases of ulcerative colitis and wrote about them, although, after the 1932 publication of his landmark paper, he concentrated more on regional ileitis.
The description of regional ileitis was made eponymous as Crohn's Disease (in current terminology Crohn disease, since Crohn did not himself have the condition) soon after its publication. He never used the eponym preferring to call the condition "regional ileitis." Crohn's other contributions include four books, including two editions of Regional Ileitis, and 159 scientific articles.
Although he devoted more than 2 years to pathology as an intern and also volunteered as "assistant in pathology" from 1911 to 1920, performing a number of autopsies, and then as "assistant in physiological chemistry" from 1920 to 1923, Crohn never considered himself to be a pathologist and, from the time he started practicing, only thought of himself as an internist and gastroenterologist. He did, however, remain committed to studying the morphology if a patient of his was biopsied, operated upon or underwent autopsy, and was a regular visitor to the pathology department to look at specimens from people he had followed.
Crohn, Ginzburg and Oppenheimer were the first to clarify the entity we now call Crohn disease, but they were not the first to recognize it. It was Aretaeus of Cappadocia, in the first century, who described a young man with the typical clinical features of Crohn disease. In the ninth century, the English King, Alfred the Great, had typical manifestations of the disorder, as did Louis XIII of France and Prince Albert, the British Queen Victoria's husband. Giovanni Batista Morgagni (1682–1771), in the report of the autopsy of one of his patients, wrote about a "20 year old man with mesenteric lymphadenopathy … erosions, ulcerations and perforations of the ileum and the nearest point of the colon to the extent of two hands breadth …." Others also reported on what was almost certainly granulomatous terminal ileitis before Crohn. Matthew Baillie (1761–1823) described intestinal inflammation and ulcerations with thickened bowel wall, fistula, and obstructing stricture. Jean Cruveilhier (1791–1874) discussed a patient who had strictured skip lesions from the pylorus to the rectum. Sir Samuel Wilks (1824–1911) wrote about transmural inflammation with what he called "pyoid corpuscles" – what we would now call granulomas. There are at least 25 other reports in the nineteenth and early twentieth century, preceding the report by Crohn and co-workers. Most notable is the 1913 paper by the Scottish surgeon, Thomas Kennedy Dalziel (1861–1924), which is titled "Chronic interstitial enteritis."
These reports did not, however, present the unique "pathological and clinical entity" as described in the 1932 paper by Burrill B. Crohn, Leon Ginzburg, and Gordon D. Oppenheimer. This paper clearly separated what the authors called "regional ileitis" from intestinal tuberculosis. Even at Mount Sinai there were isolated case reports before the Crohn paper by Eli Moschkowitz (1882–1964), Howard Lilienthal (1861–1946), and others, but none of them concluded that they were considering a new entity. A number of individuals active at the time suggested that it was actually Paul Klemperer (1887–1964), the pathologist, who first understood the nature of the condition – both Ginzburg and Oppenheimer had studied cases while working with Klemperer – but, for unknown reasons, he chose not to be one of the authors. Even in the authorship of the paper, there is some controversy with the thought that Leon Ginzburg (1927–1987), the renowned gastrointestinal surgeon who had been in pathology, or Gordon Oppenheimer (1900–1974), who studied cases as a pathology fellow working with Klemperer before becoming a urologist, should have been first author, but the JAMA practice at that time was to place authors in alphabetical order. Many of the cases had first been operated on by A. A. Berg (1872–1950), Mount Sinai's brilliant pioneering gastrointestinal surgeon, but he chose to not participate in the writing of the paper. So it is Crohn who is remembered for a seminal contribution to medical science. In the many years of his practice, he saw countless Crohn disease patients from all over the world and was decidedly knowledgeable about the nature and treatment of the ailment. It is likely the eponym will persist, at least until the specific etiology of Crohn disease is discovered (Fig.
1
).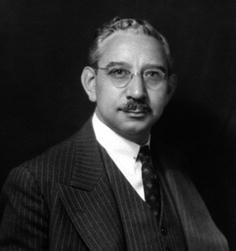 References and Further Reading
Copyright information
© Springer International Publishing AG 2016