Kawasaki, Tomisaku (1925–)
Living reference work entry
DOI:
https://doi.org/
10.1007/978-3-319-28845-1_3918-1
Keywords
Kawasaki Disease 
Cervical Lymphadenopathy 
Conjunctival Hyperemia 
Acute Febrile Illness 
Acquire Heart Disease 
These keywords were added by machine and not by the authors. This process is experimental and the keywords may be updated as the learning algorithm improves.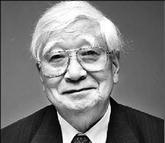 Date Country and City of Birth
February 7, 1925, Tokyo, Japan
History of Life
Tomisaku Kawasaki was born on February 7, 1925, in Tokyo, in a family with seven children. As a child he was very interested in plants and fruits, but his mother encouraged him to become a doctor. He graduated at Chiba University Medical School, one of the major leading academic research centers of Japan. After his degree in 1948, he got an appointment in the pediatric department at the Red Cross Hospital in Hiroo, Tokyo. Here he stayed for 40 years and it was here that he described the disease that was later named "Kawasaki disease."
At the Red Cross Hospital, he saw in January 1961 a child, aged 4 years and 3 months, who became the first known case of Kawasaki disease. He said, "I could make no diagnosis of this unusual sickness for which I could find no reference in any medical literature." The patient presented high fever since 2 weeks, bilateral conjunctival hyperemia, dried reddish, fissured, bleeding lips, diffuse erythematosus of the oral cavity mucous membrane, and a strawberry tongue. The child showed a polymorphous erythema all over the body. Palms and soles were red and showed induration edema. After 10–14 days, there was membranous desquamation on hands and feet. Moreover the child presented left cervical lymphadenopathy and later right cervical lymphadenopathy.
At the time, he had no choice but to discharge the patient as "diagnosis unknown." He saw his second case a year later, and again "I realized that I had seen two cases which did not exist in any medical textbook." Now his interest was aroused and he started a research. He studied subsequently 50 cases presenting as an acute febrile illness, occurring in the region of the Tokyo Bay. He published these cases in a report in 1961, in a Japanese medical journal; an English translation was published in 1974 in the journal Pediatrics. The report was entitled "Acute Febrile Mucocutaneous Lymph Node Syndrome" (MCLS). His publication led to "a huge response from doctors all over Japan, asking for reprints of my article. Some doctors made suggestions. Some in local areas reported that they had seen similar cases." It took some time before the Ministry of Health and Welfare established in 1970 a research committee on MCLS. This committee carried out a nationwide epidemiologic survey, which showed that MCLS was a new type of disease involving all the arteries of the body.
T. Kawasaki is now retired from the directorship of the department of pediatrics at the Red Cross Hospital. He has been director of the Japan Kawasaki Disease Research Center and guest professor at Kurume University.
Main Achievements to Medicine/Pathology
Kawasaki was the first person to describe and characterize the disease that is now named "Kawasaki disease." After the national survey of 1970, Kawasaki acted as chairman of what was to be known as the "Kawasaki Disease" Research Committee. Initially the cause of the disease was unknown, but Kawasaki suspected that it could be allergic, infectious, or autoimmune. Kawasaki disease affects mostly children under the age of two; however, children under the age of five can be also affected. The real cause of Kawasaki disease is unknown. Specific pathogens have not yet been found. Kawasaki disease affects middle-sized arteries, causing inflammation in the coronary arteries and heart blood vessels and, if untreated, resulting in aneurysm formation in 20–35% of the patients. The untreated disease can lead to sudden cardiac death in children. Kawasaki disease is the most common cause of acquired cardiomyopathy in children in developed countries, and it can lead to ischemic heart disease in adults. Worldwide, the disease occurs in both endemic and community-wide epidemic forms. Kawasaki disease is most frequent in Oriental populations, particularly in Japan. The annual incidence of Kawasaki disease is 8.1/100,000 children in Great Britain, 17.1 in the United States, and 112 in Japan. It is currently the leading cause of acquired heart disease in children in the United States. Recent research on Kawasaki disease (also in animal models) involves the genetic susceptibility and the immunopathogenesis.
In 1992 in Nelson, the standard textbook of pediatrics in the United States, the listing of Kawasaki disease was established. Since then this acronym has been internationally accepted.
References and Further Reading
Copyright information
© Springer International Publishing AG 2016