Aplastic Anemia
Living reference work entry
DOI:
https://doi.org/
10.1007/978-3-319-28845-1_3878-1
Definition and Etiology
Aplastic anemia (AA) is defined as at least bicytopenia (two of the following: granulocytes <0.5 × 10
9
/l; platelets <20 × 10
9
/l; corrected reticulocyte count <20 × 10
9
/l) in the background of either markedly (<25% of age-adjusted cellularity) or moderately hypoplastic (25–50% of age-adjusted cellularity with <30% of cells being hematopoietic cells) bone marrow as assessed on a biopsy (Fig.
1a
–
c
). Thus, for the diagnosis of AA, both features of bi-/pan-cytopenia in the peripheral blood and hypoplasia of the bone marrow have to be fulfilled. Major dysplasia of the hematopoietic cells, tumor infiltrates, or increased fibrosis must be absent. AA can be graded according to the criteria established by Camitta et al., and very severe AA is defined by a neutrophil count <0.2 × 10
9
/L.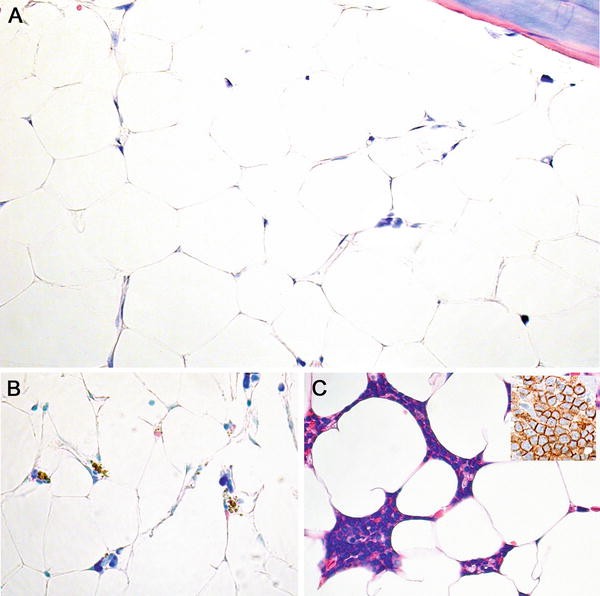 References and Further Reading
Copyright information
© Springer International Publishing AG 2018