Albania
Reference work entry
DOI:
https://doi.org/
10.1007/978-3-319-01384-8_506
Republic of Albania is located on the Balkan Peninsula in Southeast
Europe
(Figure
1
). It is the 139th largest country in the world (28,748 km
2
or 11,100 mi
2
) and has a population of 2.9 million. It held its first democratic multiparty elections in 1991 and is a potential candidate for European Union accession following the Thessaloniki European Council of 2003. While its economy is growing, the country remains one of the poorest in Europe, with a considerable informal economy and a lack of infrastructure.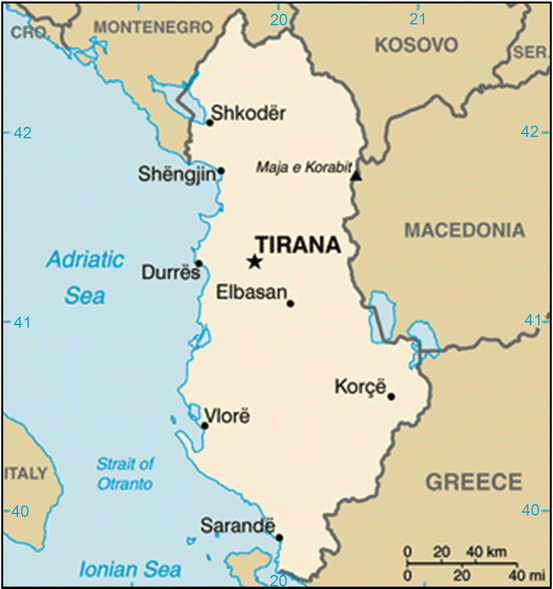 Copyright information
© Springer International Publishing Switzerland 2016