Voudon
Reference work entry
DOI:
https://doi.org/
10.1007/978-3-030-24348-7_9131
Voudon
(Haiti), also known as
Voodoo
, or
Voudou
, is the national folk religion of Haiti.
Voudon
is practiced in Haiti and the Haitian diaspora and is distinct but not inseparable from United States
Louisiana Voodoo
, also known as
New Orleans Voodoo
, which it is often confused with, especially as both share strong West African Dahomeyan roots that became synthesized with Francophone culture and Catholicism. A form of
Voudon
is also practiced in the South Carolina low country.
Voudon
religion should not be confused with Hoodoo, or root work, a folk magical tradition that is a loose amalgam of Congo with Christian and indigenous American elements that uses
gris-gris
, or magical ingredients, to elicit specific results, such as luck, protection, love, or revenge (Fig.
1
).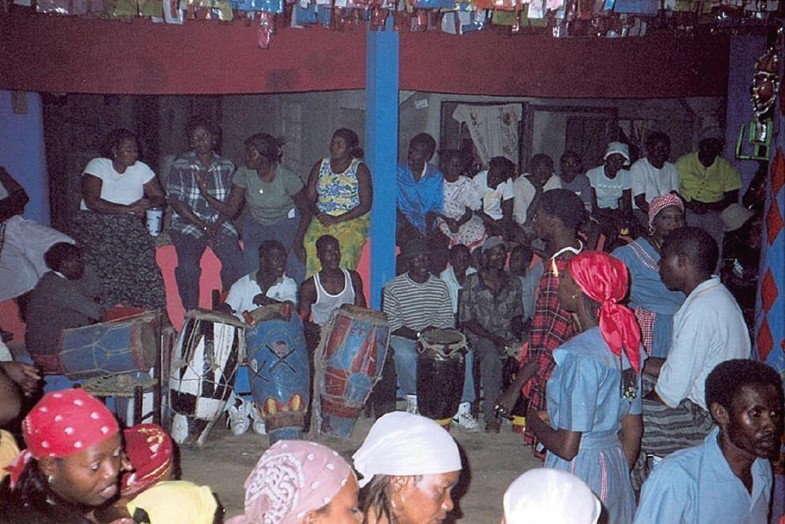 Copyright information
© Springer Nature Switzerland AG 2020