Tiger Stripe Fractures (Enceladus)
Living reference work entry
DOI:
https://doi.org/
10.1007/978-1-4614-9213-9_375-1
Definition
A series of subparallel fractures associated with jets of vapor and ice particles in the southern polar terrain of Enceladus (Fig.
1
).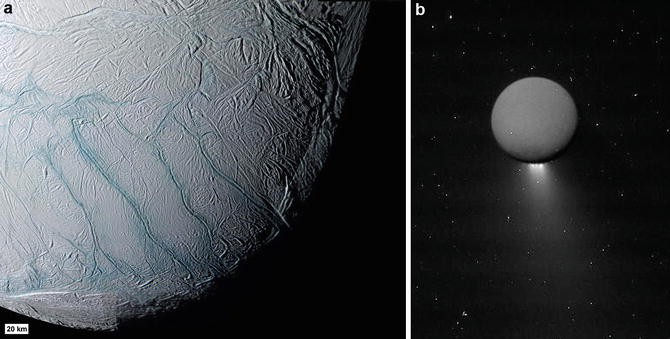 Keywords
Thermal Anomaly 
Rotational Pole 
Latent Heat Release 
Tidal Stress 
Linear Depression 
These keywords were added by machine and not by the authors. This process is experimental and the keywords may be updated as the learning algorithm improves.
Copyright information
© Springer Science+Business Media New York 2014