Data Center Energy Efficiency
Our increasingly data-centric society has required an exponentially growing capability in large-scale infrastructure to store and process data. Although advances in silicon technology have historically provided exponential gains in both cost and energy efficiency, two factors will make the energy-efficient design of data centers of critical importance in the future.
First, increased demand for datacenter infrastructure is on a faster exponential than Moore's law (Fig.
1
).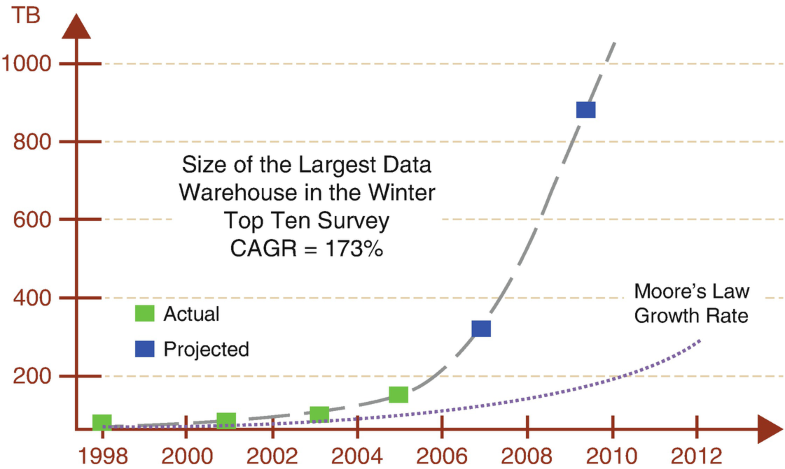 Recommended Reading
1.

2.

Semiconductor Industry Association. International technology roadmap for semiconductors; 2010.

Google Scholar

3.

Barroso LA, Clidaris J, Hoezle U. The datacenter as a computer: an introduction to the design of warehouse-scale machines. 2nd ed. Morgan and Claypool Publishers; 2013.

Google Scholar
Copyright information
© Springer Science+Business Media, LLC, part of Springer Nature 2018
Section editors and affiliations