Prescriptive Analytics
Reference work entry
DOI:
https://doi.org/
10.1007/978-1-4614-8265-9_80624
Synonyms
Prescriptive business intelligence; Third phase of business analytics
Definition
Prescriptive analytics is the third and final stage of business analytics dedicated to finding and suggesting (i.e., prescribing) the best decision options for a given situation. Prescriptive analytics encompasses the activities of (1) data collection and consolidation, (2) information extraction, (3) forecasting, (4) optimization, (5) visualization, and (6) what-if analysis for first making predictions and then, based on these predictions, (a) suggesting the most appropriate time-dependent decisions (i.e., prescriptions) and (b) illustrating the implications of each decision option.
Descriptive, predictive, and prescriptive analytics are the three stages of business analytics [
1
], characterized by different levels of difficulty, value, and intelligence (see Fig.
1
).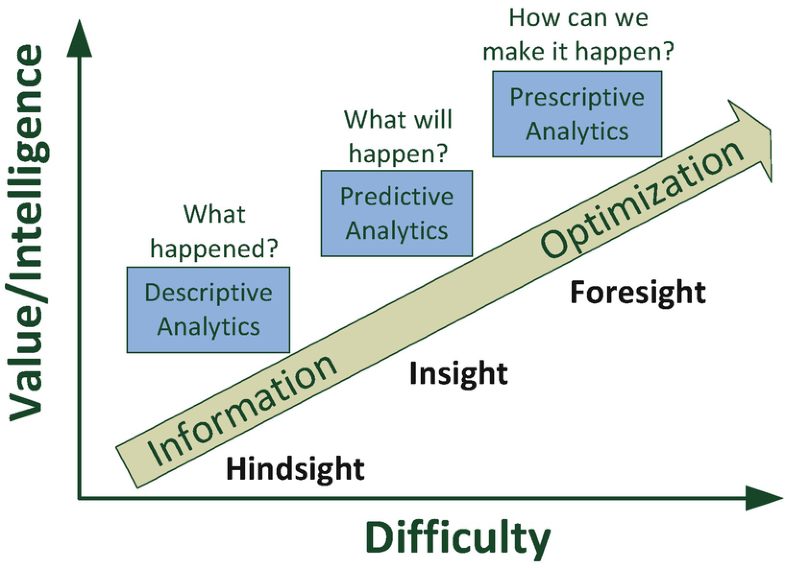 Copyright information
© Springer Science+Business Media, LLC, part of Springer Nature 2018
Section editors and affiliations