Hierarchical Clustering
Reference work entry
DOI:
https://doi.org/
10.1007/978-1-4614-8265-9_604
Definition
A
hierarchical clustering
method generates a sequence of partitions of data objects. It proceeds successively by either merging smaller clusters into larger ones, or by splitting larger clusters. The result of the algorithm is a tree of clusters, called dendrogram (see Fig.
1
), which shows how the clusters are related. By cutting the dendrogram at a desired level, a clustering of the data items into disjointed groups is obtained.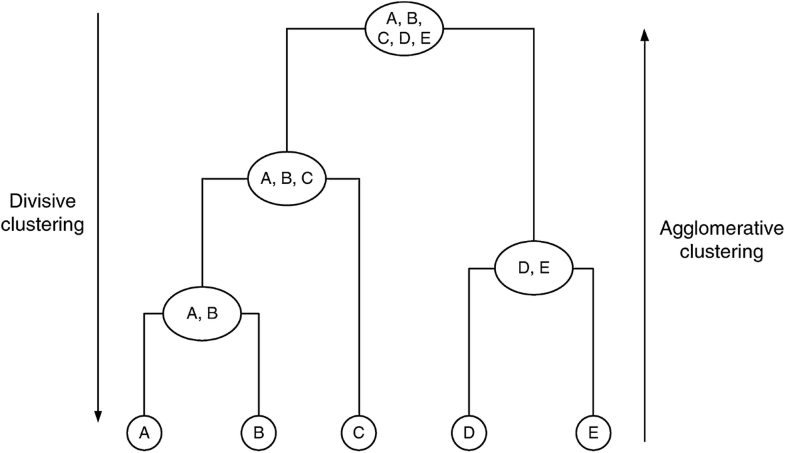 Copyright information
© Springer Science+Business Media, LLC, part of Springer Nature 2018
Section editors and affiliations