Two-Dimensional Shape Retrieval
Reference work entry
DOI:
https://doi.org/
10.1007/978-1-4614-8265-9_3
Definition
Shape is an important image feature, it is the geometrical information of an object after removing position, scale and rotational effects [3]. A shape is often represented by the contour map extracted from the images. Given a query 2D shape, 2D shape retrieval retrieves a ranked list of similar 2D shapes from a collection of 2D polygonal models (contour points) based on the shape characteristics.
(Fig.
1
) gives an example object shapes, which are represented by the extracted contour maps.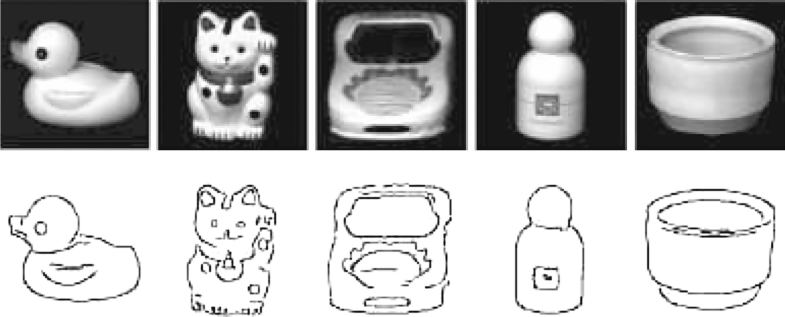 Copyright information
© Springer Science+Business Media, LLC, part of Springer Nature 2018
Section editors and affiliations