Split
Reference work entry
DOI:
https://doi.org/
10.1007/978-1-4614-8265-9_1552
Definition
A point within the workflow where a single thread of control splits into two or more parallel activities.
Key Points
The execution of parallel activities commences with an AND-Split and concludes with an AND-Join. For example, in a credit application process there may be a split in the workflow at which point multiple activities are completed separately (in parallel, if not simultaneously.) At an And-Split separate threads of control within the process instance are created; these threads will proceed autonomously and independently until reaching an And-Join condition. In certain workflow systems, all the threads created at an And-Split must converge at a common And-Join point (Block Structure); in other systems convergence of a subset of the threads can occur at different And-Join points, potentially including other incoming threads created from other And-split points (Fig.
1
).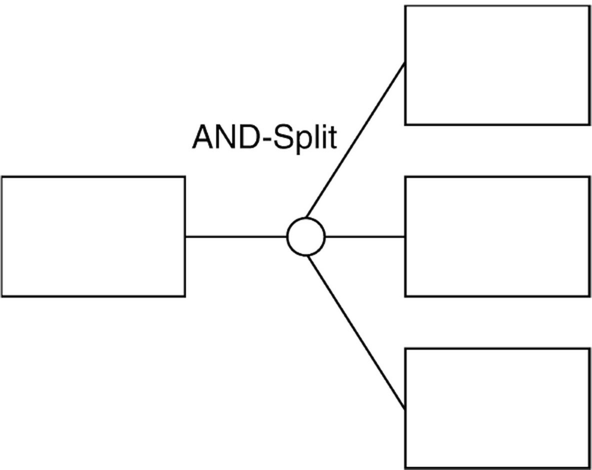 Copyright information
© Springer Science+Business Media, LLC, part of Springer Nature 2018
Section editors and affiliations