Image
Reference work entry
DOI:
https://doi.org/
10.1007/978-1-4614-8265-9_1009
Synonyms
Digital image; Graphics; Multimedia; Photograph; Picture; Synthetic image
Definition
Image
comes from
Imago
in Latin and designates funeral masks. Philosophically, an image represents the static and eternal double of a volatile or ephemeral reality. More commonly, it is a two-dimensional artifact that either records the visual appearance of physical objects, like photographs, or provides a visual representation of concepts or artificial data, like graphics or synthetic images.
Digital
images were born in the early 1920s, as a representation of a two-dimensional image using ones and zeros (binary) obtained by digital cameras, scanners or dedicated materials and softwares. They exist in different forms, as illustrated in Fig.
1
. Nowadays, digital images are everywhere. They are involved in a large number of leading applications and cover various domains from medicine to video games, including architecture or robotics.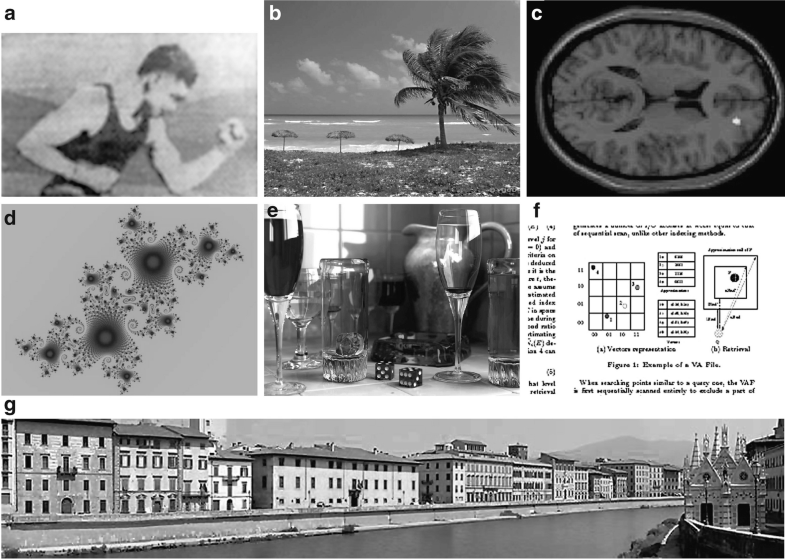 Copyright information
© Springer Science+Business Media, LLC, part of Springer Nature 2018
Section editors and affiliations