Ribonuclease L (RNase L)
Living reference work entry
DOI:
https://doi.org/
10.1007/978-1-4614-6438-9_101861-1
Historical Background
In early stages of viral infection, the innate immune response and particularly the interferon response play a critical role in restricting viral replication and propagation, awaiting the establishment of the adaptive immune response. One of the best-described IFN-dependent antiviral responses is the OAS/RNase L pathway. This two-component system is controlled by type I and type III interferons (IFN). Back in the 1970s, the groups of I. Kerr and P. Lengyel discovered a cellular endoribonuclease (RNase) activity that was increased by IFN and depended on the presence of double-stranded RNA (dsRNA) (Brown et al.
1976
; Kerr et al.
1977
). Further, a correlation was found between this RNase activity and the synthesis of unusual 2′-5′ oligoadenylates (2-5A) (Fig.
1
) by a family of enzymes called oligoadenylate synthetases (OAS) [(Baglioni et al.
1978
), reviewed by (Hovanessian and Justesen
2007
)].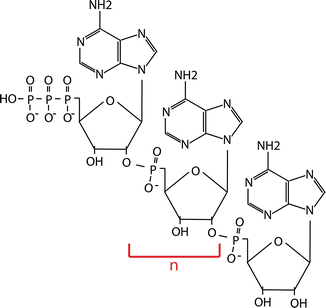 Keywords
Chronic Fatigue Syndrome 
Middle East Respiratory Syndrome 
Hereditary Prostate Cancer 
Middle East Respiratory Syndrome Coronavirus 
Pseudokinase Domain 
These keywords were added by machine and not by the authors. This process is experimental and the keywords may be updated as the learning algorithm improves.
Copyright information
© Springer Science+Business Media LLC 2016