Clastic Dike
Reference work entry
DOI:
https://doi.org/
10.1007/978-1-4614-3134-3_99
Definition
Tabular body, crosscut subvertical sheets of sediments within a contrasting sedimentary or the crystalline rock type.
Description
Discordant subvertical sheets, tabular bodies of clastic sediments, which accumulate either "passively" by deposition into preexisting fissures or "dynamically" by fracturing the country rock and injection of clastic material during overpressure buildup (Levi et al.
2006
). The clastic dikes are generally opening mode (mode I) fractures. At map view, the geometry of clastic dike swarms can be chaotic, linear, en echelon, subparallel, or radial (Marco et al.
2002
). Dike width may range from several mm up to several m (Figs.
1
and
2
).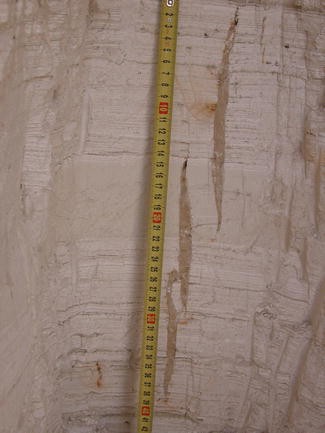 Copyright information
© Springer Science+Business Media New York 2015