Crater Rim
Reference work entry
DOI:
https://doi.org/
10.1007/978-1-4614-3134-3_78
Definition
The crater rim is the edge of the crater typically elevated above the original ground surface. The maximum elevation of the rim is the rim crest.
Synonyms
Basin rim (for basins), Rampart (Elger 1895, obsolete), Ring mountain (obsolete)
Related Terms
Rimless crater, rim crest
Description
The crater rim consists of autochthonous, structurally elevated bedrock (Poelchau et al.
2009
) overlaid by a thick layer of overturned allochthonous (displaced)
ejecta (impact)
(Fig.
1
).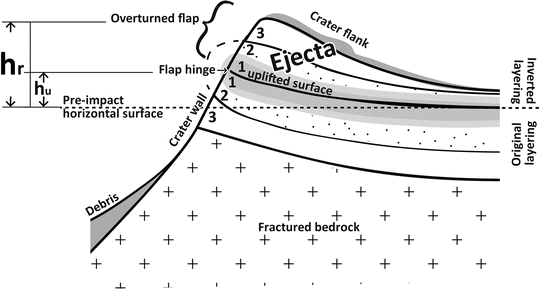 Copyright information
© Springer Science+Business Media New York 2015