Circumferential Depression
Reference work entry
DOI:
https://doi.org/
10.1007/978-1-4614-3134-3_58
Definition
Moat-like depressions surrounding or flanking topographic heights at northern low latitudes of Mars.
Description
Flat-floored depressions located around isolated topographic remnants or alongside escarpments of plateaus (Hauber et al.
2008
) (Fig.
1a
). Their flat floors suggest that the material that once filled the depression (see
Formation
) was removed (Fig.
1b
).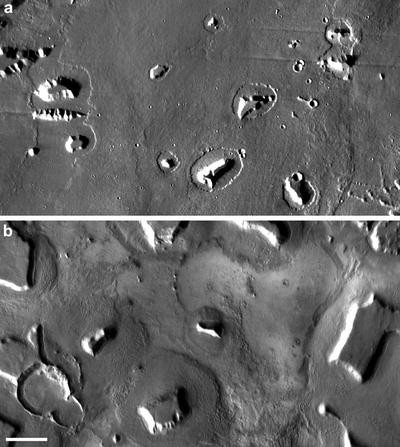 Copyright information
© Springer Science+Business Media New York 2015