Central Mound Crater (Ice Associated)
Reference work entry
DOI:
https://doi.org/
10.1007/978-1-4614-3134-3_41
Definition
A domed central or offset flat-topped mound located inside a crater taking up a large portion of the crater floor (>10 %) with greater than 150 m relief (Conway et al.
2012
), a partial or complete moat, often associated with perennial high albedo (e.g., Fig.
1
) on Mars.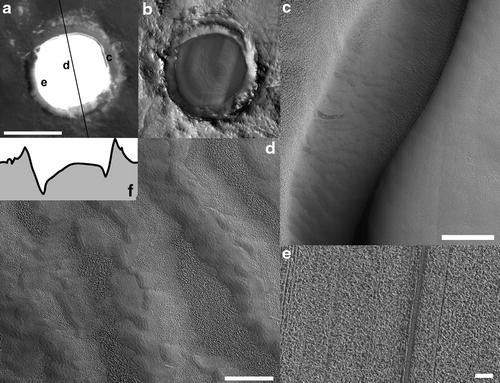 Copyright information
© Springer Science+Business Media New York 2015