Ridged Plains (Venus)
Reference work entry
DOI:
https://doi.org/
10.1007/978-1-4614-3134-3_312
Definition
Materials of ridged plains (pr) have the morphology of lava plains that are often deformed by broad (5–10 km wide) and long (several tens of kilometers) linear and curvilinear ridges (Fig.
1
). The radar backscatter cross-section of ridged plains is noticeably higher than that of the surrounding regional plains (McGill and Campbell
2006
) but typically lower than that of tessera and densely lineated plains.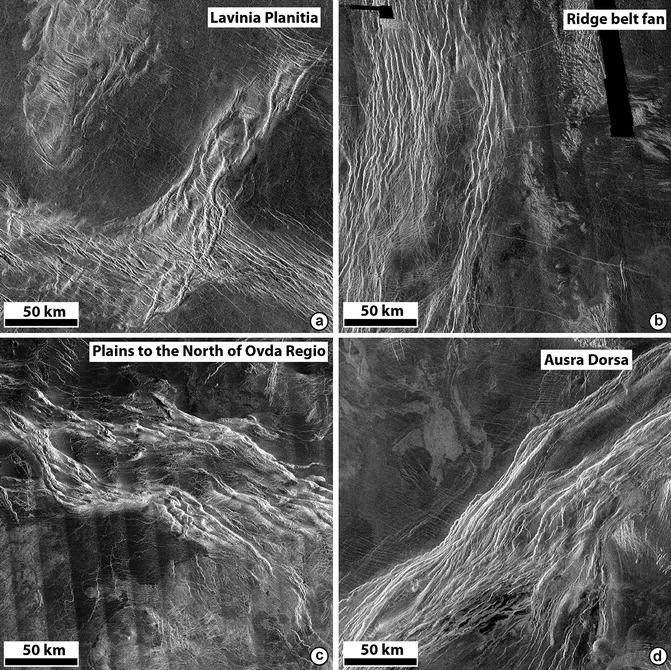 Copyright information
© Springer Science+Business Media New York 2015