Aeolian Dust Deposits
Reference work entry
DOI:
https://doi.org/
10.1007/978-1-4614-3134-3_2
Definition
A sedimentary deposit produced from the finest (silt-sized) fraction of planetary regolith that is carried in suspension and distributed by atmospheric activity.
Description
Aeolian dust deposits are distinguished from other aeolian deposits by their composition of dust-sized particles (diameters smaller than 62.5 μm) transported via atmospheric suspension rather than sand-sized particles (62.5–2,000 μm) transported via creep, reptation, or saltation, which create dunes or ripples. On Mars they cover continent-sized regions that are recognized by their relatively high-albedo (>0.27) and low-thermal inertia properties (<100 Jm
−2
s
−1/2
K
−1
) indicative of uncemented particles in the size range 2–40 μm Christensen (
1986
) (Fig.
1
).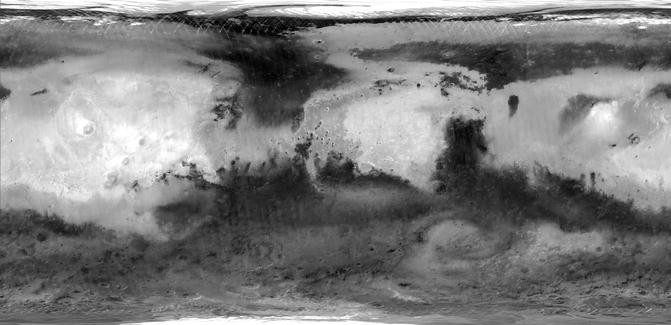 Copyright information
© Springer Science+Business Media New York 2015