Crustal Plateau (Venus)
Reference work entry
DOI:
https://doi.org/
10.1007/978-1-4614-3134-3_122
Definition
Crustal plateaus are ~1,500–2,400 km diameter, steep-sided, flat-topped, quasi-circular regions on Venus that reside 1–4 km above mean planetary radius (MPR) and which host much of the planet's ribbon tessera terrain (complexly deformed crust).
Description
In SAR images, crustal plateaus (Fig.
1
) appear as extensive, radar-bright, or relatively rough terrains surrounded by radar-dark, or relatively smooth, lowlands.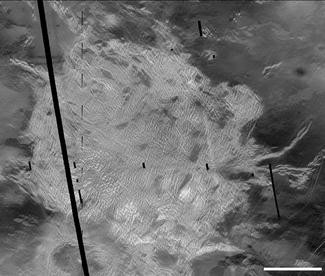 Copyright information
© Springer Science+Business Media New York 2015