Kanaseki, Hiroshi
Reference work entry
DOI:
https://doi.org/
10.1007/978-1-4419-0465-2_2459
Basic Biographical Information
Hiroshi Kanaseki is a Japanese archaeologist and an Emeritus Professor of Tenri University (Fig.
1
). He was born in Kyoto in 1927 as the second son of the famous anthropologist, Takeo Kanaseki. Takeo learned archaeological methodology at Kyoto University from Kosaku Hamada, who is regarded as the father of archaeology in Japan, while he worked as an Assistant Professor of the Department of Anatomy of the university. Takeo Kanaseki submitted a doctoral thesis on the anthropological study of Ryukyu people in East Asia, three years after Hiroshi was born, and then moved to Taipei to become a Professor of the former National Taiwan University. Hiroshi Kanaseki joined his father on the island in 1936. During his teenage years in Taiwan, Hiroshi often accompanied his father to help at archaeological excavations.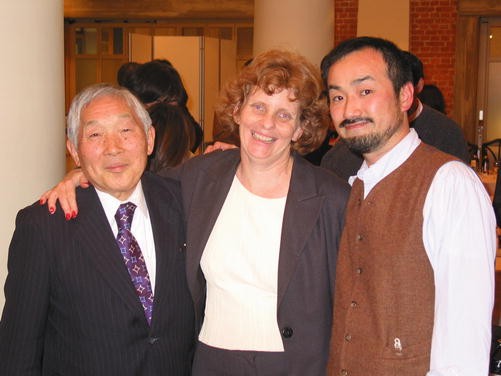 Copyright information
© Springer Science+Business Media New York 2014