Torii, Ryūzō
Reference work entry
DOI:
https://doi.org/
10.1007/978-1-4419-0465-2_2453
Basic Biographical Information
Ryuzo Torii
(1870–1953)
(Fig.
1
) was a Japanese archaeologist and anthropologist. He was born in Tokushima in 1870, as the second son of a wealthy tobacco merchant. He left elementary school in the second grade and studied anthropology by himself. He became a member of the newly established Tokyo Anthropological Society when he was 16 years old and moved to Tokyo in 1892. He obtained a job organizing specimens for anthropology classes at the Tokyo Imperial University (now the University of Tokyo). Torii undertook his first fieldwork abroad at the Liaodong Peninsula in 1895 by chance and became fascinated with dolmens. This was the beginning of his tireless fieldwork in many areas of East Asia such as Taiwan, Siberia, northeast China, Mongol, the Chishima Islands, and Okinawa, conducted over 50 years. Torii married Kimiko in 1901. She often accompanied him on fieldwork and helped with his research.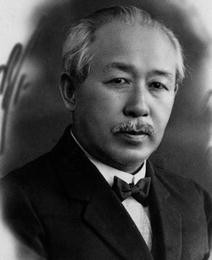 Copyright information
© Springer Science+Business Media New York 2014