Togola, Téréba
Reference work entry
DOI:
https://doi.org/
10.1007/978-1-4419-0465-2_2351
Basic Biographical Information
Téréba Togola (Figs.
1
and
2
), who died November 5, 2005, was a tireless advocate of Malian cultural heritage. An expert in the field, Téréba Togola distinguished himself by his thirst for knowledge and strong sense of sharing. This open spirit strongly influenced the new generation of Malian archaeologists, who still take him as a reference point in their own activities.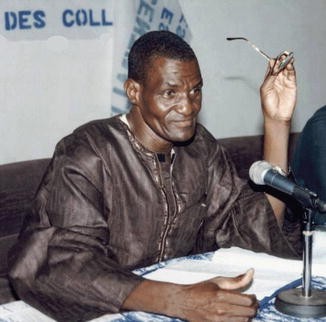 References
Sanogo, K. & T. Togola. 2004

.

11ème Congrès de l

'

Association panafricaine de Préhistoire et disciplines assimilées

,

Bamako

,

7

-

12 février 2001

. Bamako: Institut des Sciences humaines.

Google Scholar

Togola, T. 2008

.

Archaeological investigations of Iron Age sites in the Mema region

,

Mali

(

West Africa

) (BAR International series 1736, Cambridge Monographs in African Archaeology 73). Oxford: Archaeopress.

Google Scholar

Togola T. & M. Raimbault. 1991

. Les missions d'inventaire dans le Méma, Karéri et Farimaké (1984 et 1985), in M. Raimbault & K. Sanogo (ed.)

Recherches archéologiques au Mali

: 81-85. Editions Karthala.

Google Scholar
Copyright information
© Springer Science+Business Media New York 2014