Introduction
'Ain Difla (WHS 634) was discovered by Burton MacDonald's Wadi Hasa Survey in 1982 and was partially excavated by Geoffrey Clark in 1984, 1992, and 1993; by Clark and Gary Rollefson in 1986; and by Zeljko Rezek in 2010 and 2011 (Fig.
1
). Located at c. 780 m above sea level in the Wadi Ali, a southern tributary of the Wadi Hasa in west-central Jordan, the site consists of a small wedge of sediment preserved under the overhang of a large rockshelter, the contents of which have mostly been emptied by fluctuations in the course of the wadi, now located some 12 m below it. Intact deposits cover about 35 m
2
and extend to a depth of c. 6–7 m in the talus slope in front of the rockshelter (Fig.
2
). Preservation within the rockshelter is a function of its location, nestled within a recessed cavity that protected it from lateral erosion and slope retreat.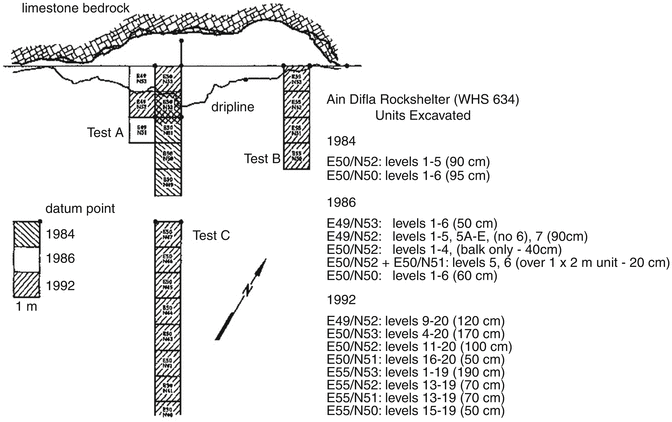 Copyright information
© Springer Science+Business Media New York 2014