Northern Territory
Reference work entry
DOI:
https://doi.org/
10.1007/978-1-4020-8639-7_229
Introduction
The Northern Territory coastline is about 5,100 km long, and the 148 offshore islands larger than 1 sq. km add a further 2,100 km (Galloway
1985
). The eastern part faces the Gulf of Carpentaria, the northern part the Arafura Sea, and the western part Bonaparte Gulf (
Fig
.
21.3.1
).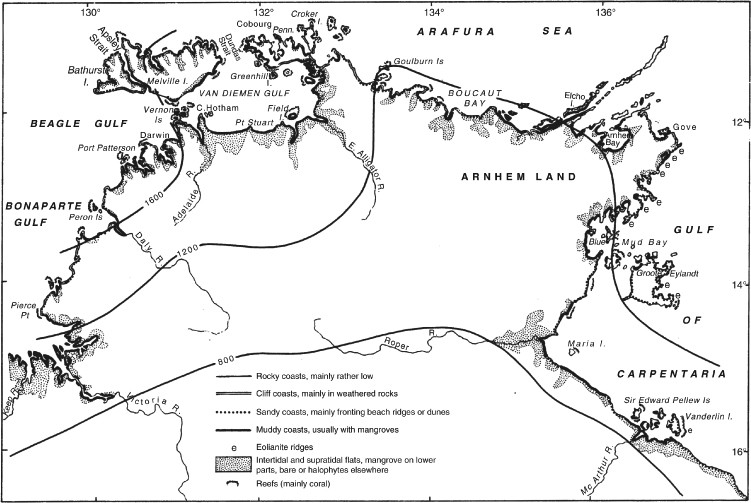 Keywords
Sandy Beach 
Tidal Creek 
Sand Ridge 
Beach Ridge 
Southeasterly Wind 
These keywords were added by machine and not by the authors. This process is experimental and the keywords may be updated as the learning algorithm improves.
Copyright information
© Springer Science+Business Media B.V. 2010