Amphibole group
Reference work entry
DOI:
https://doi.org/
10.1007/0-387-30720-6_6
The term amphibole, derived from the Greek amphibolos meaning "ambiguous," was first used by Haüy in 1801. The complex nature of amphibole compositions is easily appreciated when it is remembered that all the eight elements that, together, make up 98% of the earth's crust, are present in common amphiboles. As a result of this range of composition, the group has a multiplicity of names (see Leake, 1978).
The system of nomenclature used here is given in
Fig. 1
.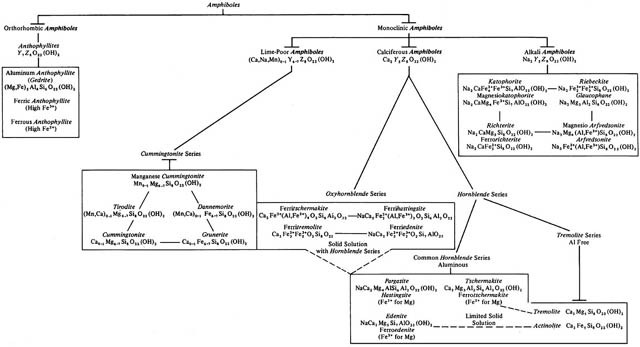 Copyright information
© Hutchinson Ross Publishing Company 1981